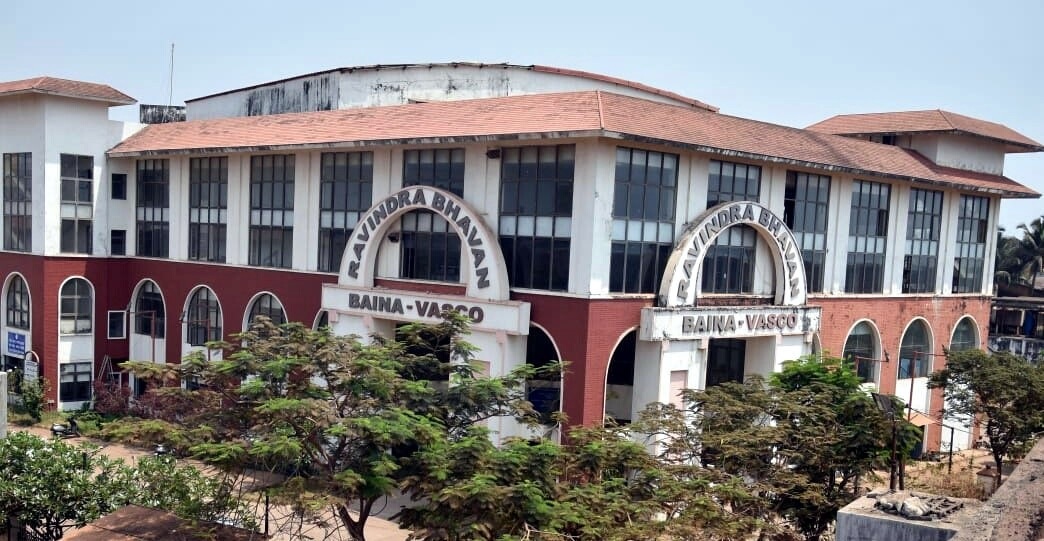 Photo Credits: Vikram Nayak
VASCO
Admitting that the auditorium at Ravindra Bhavan Baina (RBB) had been shut temporarily due to issues with the air-conditioning plant, RBB Chairman Jayant Jadhav on Thursday said all the mini-hall and conference rooms were operating for events.
He has assured the old AC plant would be replaced and the auditorium would be operational again.
"We hear reports that RBB has been closed down and this is not true. Our mini hall is operating full-fledged and we have various programmes there as well. We have full-fledged free classes for kids and senior citizens for Kathak dance, keyboard, tabla and harmonium."
"Only our Swatantra Veer Sawarkar auditorium is closed down temporarily because the AC chiller plant is non-functional," said Jadhav.
He claimed that authorities had earlier placed the plant at the wrong location which faced the beach, adding that the high salinity had corroded the plant.
"Besides, the AC plant should ideally have been water-cooled but this plant is air-cooled and we cannot even put a shield to prevent it from the saline breeze."
"We placed the issue before our higher-ups and the art and culture department had asked the PWD to inspect the plant and repair it. We even got an inspection carried out. The file is now in Margao for approval and we have been constantly following up on the issue."
"Just a few days ago, the member secretary took the issue up with Art and Culture Minister Govind Gaude who assured to get the work done. We have also taken up the issue with Chief Minister Pramod Sawant," said Jadhav.
He said while the auditorium is closed, the halls and conference rooms are functioning and the RBB even operates as a vaccination centre.
"Besides, the RBB also houses other departments like the Dy Collector and Mamlatdar office. The AC plant will be repaired or replaced within a few days and we will soon start using our auditorium for various social and cultural programmes," said Jadhav.