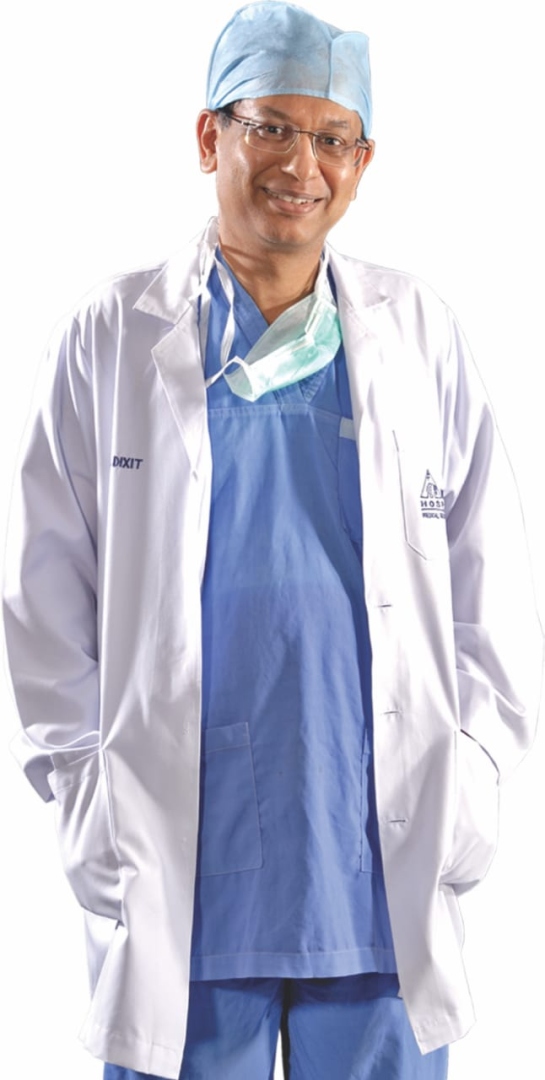 BELAGAVI
For the benefit of patients with heart and related ailments, a cardiac check-up and screening camp has been organised by Arihant Hospital, Belagavi.
Noted heart surgeon and Managing Director of Arihant Hospital Dr M D Dixit will offer the check-up and consultancy at Goa Scan Centre, Porvorim, on March 25 from 2 pm to 5 pm.
Dr Dixit will be screening patients with heart disease, chest pain, patients advised for bypass surgery, heart valve disease, congenital heart disease, heart disease in newborns and children, patients with hole in the heart and breathing problems. Hospital authorities have appealed to Goans to take benefit of the consultancy.
Dr Dixit, a highly qualified and nationally renowned heart surgeon with 33 years of experience, is an honorary member of various international organisations. He is the first cardiologist in Karnataka and Goa region to perform robotic heart surgery and has successfully performed more than 30,000 heart surgeries. He has also successfully performed surgery on an infant weighing only 900 grams.
"Many ailments, including cardiac problems, are increasing rapidly due to wrong food consumption and habits, addiction, stress, mental restlessness. While it is prevailing among all ages, there is serious rise of heart problems that have increased in the younger generation," Dr Dixit said.