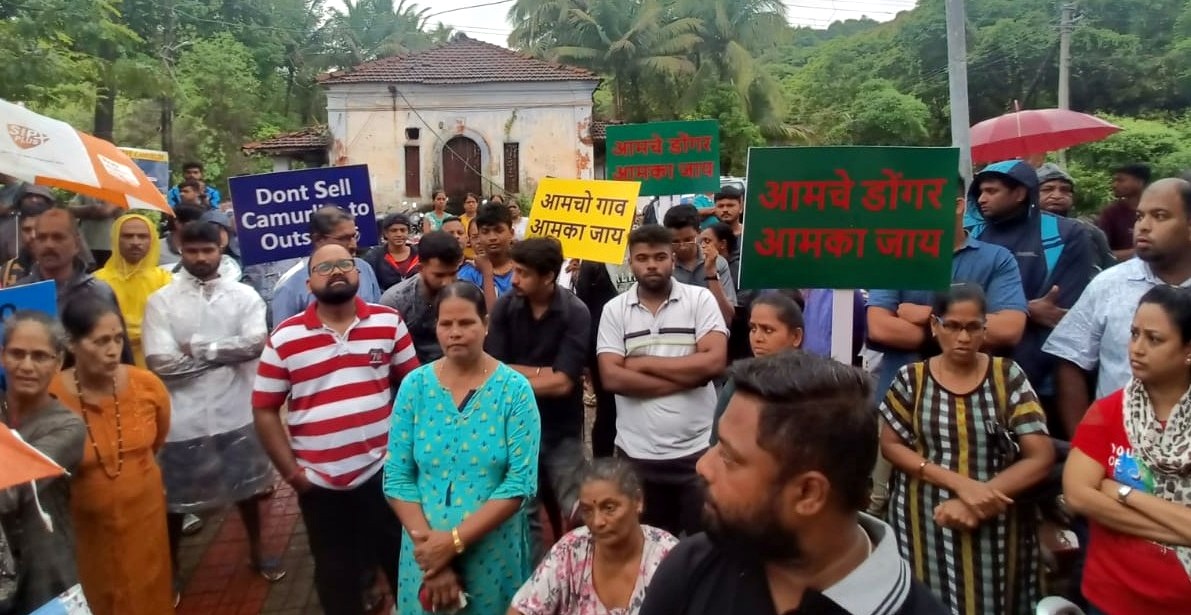 MAPUSA
Calling for a blanket ban on mega projects and multi-dwelling units in Camurlim village, locals on Friday demanded the revocation of permission issued to a mega project in the village.
Braving the rains and led by Revolutionary Goans Party president Manoj Parab, Camurlim villagers gathered in large numbers in front of the panchayat and met sarpanch Pandurang Khorjuvenkar to express their opposition to the ongoing mega project.
"There is fear amongst the villagers that the mega project will lead to major destruction of the village by way of hill cutting, migrant influx, rising crimes, garbage woes etc., which is also a threat to the identity and culture of our village," the villagers said in a memorandum to the sarpanch.
The villagers along with the RG supporters held a discussion with the sarpanch and other panchas and explained to them the pitfalls of the project.
"Our village is full of hills, fields and natural resources and we want to protect these natural resources by objecting to such illegal and unwanted mega projects," said Nubert Fernandes, a local, who has been actively campaigning against the project.
According to the villagers, the sarpanch was initially hesitant to commit to acting against the project but later relented and agreed to first hold a site inspection and later issue a show cause notice and finally revoke the permission.
After getting an assurance from the sarpanch the villagers then visited the deputy town planner's office at Mapusa and an official to revoke the permission at the earliest.
Camurlim sarpanch Pandurang Khorjuvenkar told The Goan that the issue will be discussed at the fortnightly panchayat meeting and an appropriate decision will be taken.