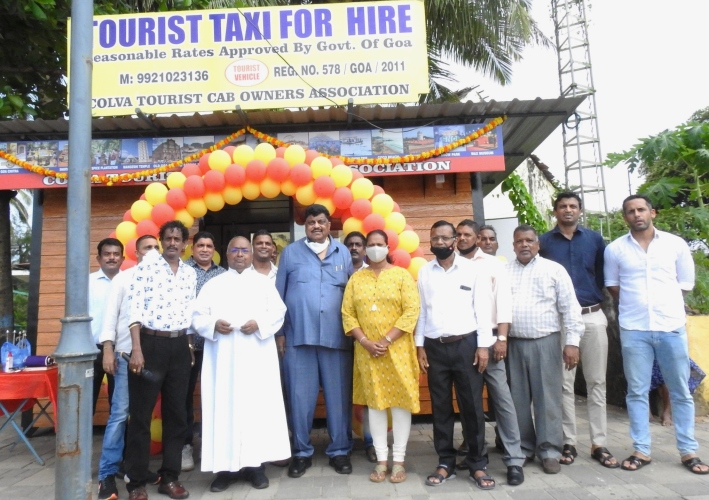 Photo Credits: Santosh Mirajkar
MARGAO
Benaulim MLA Churchill Alemao on Thursday said he will oppose any move to notify the entire coastal belt from Cansaulim to Cavelosim as a sand dune, saying such a move will spell doom for tourism and the local stakeholders.
He further asserted that GoaMiles taxi aggregator cannot do business in Colva and urged the tourist taxi operators to stop and hand over to police any driver these taxis without a badge.
Churchill was addressing Colva tourist taxi operators after inaugurating the Colva tourist taxi counter at Colva on Thursday in the presence of local Parish Priest Fr Simpliciano Fernandes, who blessed the counter.
"I am told that moves are afoot to show the entire coastline from Cansaulim to Cavelossim as a sand dune. I beg to differ with the move. You cannot show the entire beach as a sand dune. You cannot show the beach as a sand dune after it got eroded during the monsoon", he said, adding that he would stand by the locals opposed to the move.
Churchill reminded that the Colva creek is being desilted and beautified after he took up the issue of pollution with the government. He said there was a delay in repairing the roads in Colva to facilitate laying of a pipeline for the discharge of treated sewage water into river Sal at Khareband bridge.
Referring to the requests made by the Colva tourist taxi operators to stop GoaMiles taxi from operating from the tourist village, Churchill said those driving GoaMiles vehicles without the mandatory driving badges should be handed over to the police for action.
He further said the government will soon take up the work of the Mungul-Colva road on a priority.