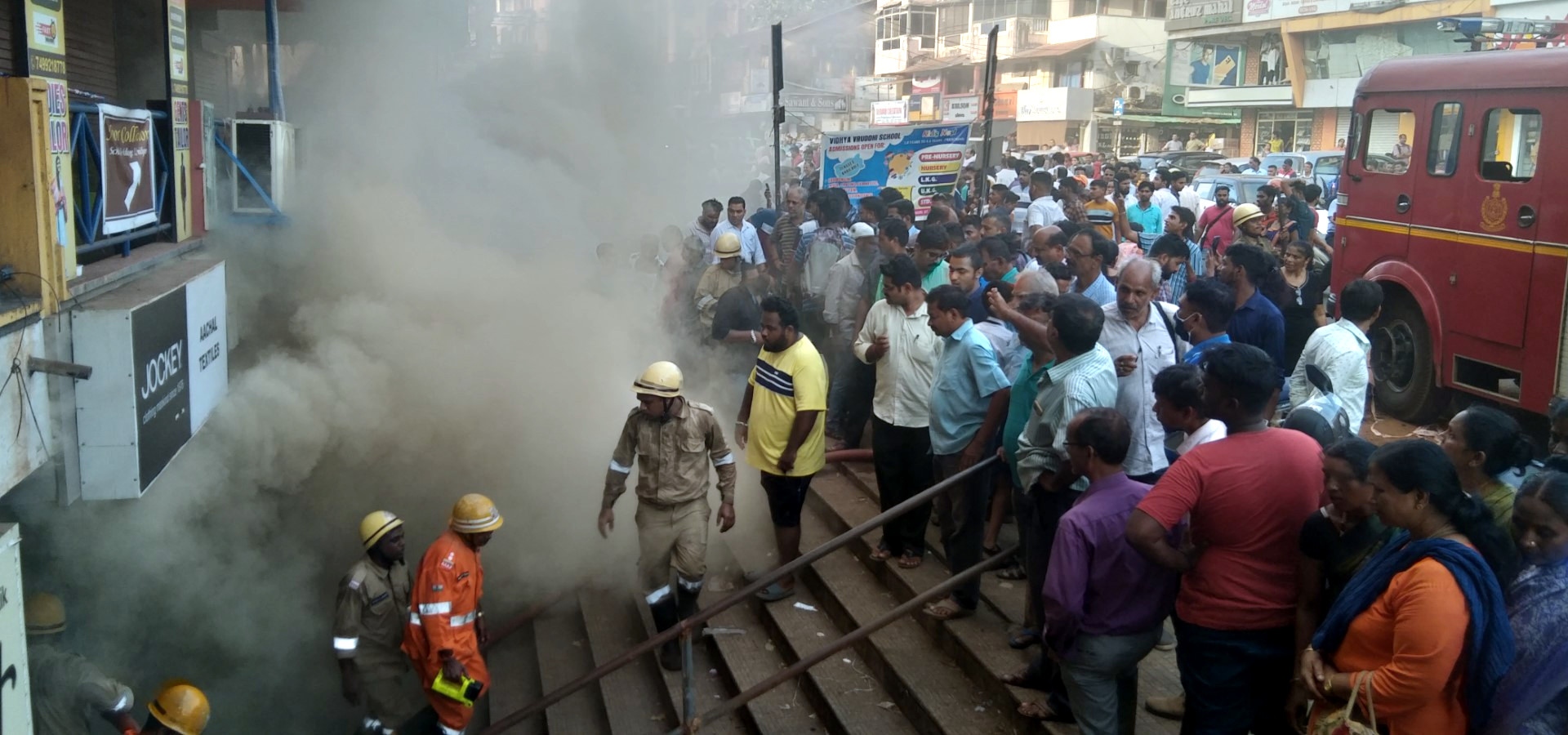 PONDA
Large quantities of cloth and other material were destroyed when a cloth shop was gutted in a major fire on the ground floor at Hotel Menino building in the heart of Ponda city on Tuesday at about 5.30 pm.
Firefighters from the Ponda Fire Station were involved in operations to douse the fire till late night and vast amounts of cloth and other materials were gutted in the fire.
The fire mishap in the heart of Ponda town led to a traffic jam along the route and Traffic Police diverted traffic via Tisk-Ponda. The cause of the fire is unknown.
Ponda Municipal Council Chairperson Ritesh Naik along with Ketan Bhatikar and Rajesh Verenkar rushed to the spot to take stock of the situation.