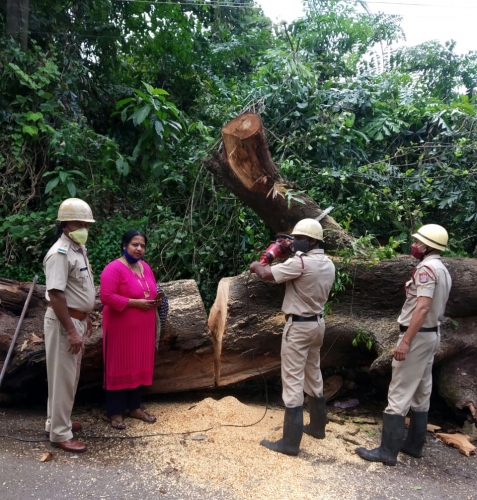 OLD GOA
The trunk of a mango tree was finally cleared at Azossim on Saturday, almost three weeks after it had fallen.
It may be recalled that The Goan had highlighted that the tree trunk was occupying a portion of the road, thereby posing a threat to motorists.
Several accidents had also taken place at the spot with Prof Ramrao Wagh urging that the tree needed to be cleared to avoid more mishaps.
The tree was cleared in a three-hour operation by the Old Goa fire personnel comprising of leading firefighter S M Hanif and firefighter Mahesh Divkar under the supervision of in-charge Rohidas Parab. Azossim-Mandur Sarpanch Pranisha Naik was also present at the site.