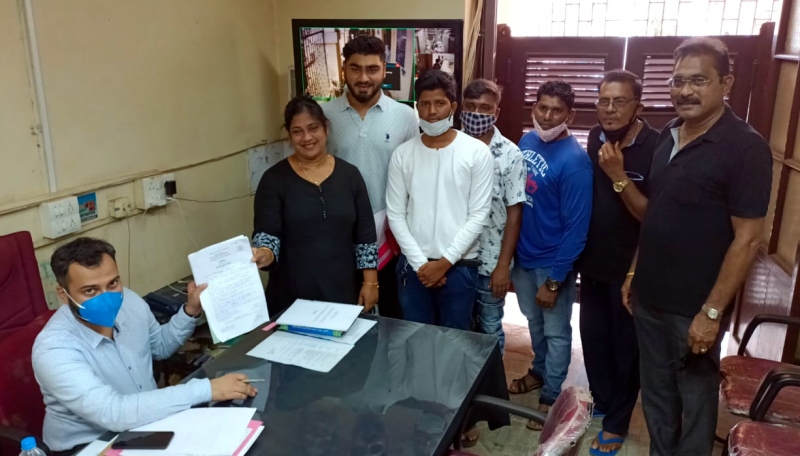 VASCO
It was an emotional moment for former minister and NCP State President Jose Philip D'Souza as his wife, Neny, filed her nomination for the Ward 17 election at Mormugao Municipal Council (MMC) on Wednesday, which was the birthday of his late brother, Pascoal.
Late Pascoal D'Souza had been a councillor of Ward 17 for 10 years before dying of Covid last year.
Speaking to reporters, Jose Philip said Neny had chosen to file her nomination on Wednesday to mark the birthday of his brother, late Pascoal.
"People of Ward 17 will also cut a cake in the memory of my late brother at ten different locations in the ward," he said.
"My brother worked for the residents till his last breath and contracted Covid after he had attended a council meeting only to address issues of his residents in the ward during the lockdown.
Neny said she would carry forward the legacy of her late brother-in-law, Pascoal, and take up development works in the ward for the residents that she considered a part of their family.
"I will work for them and I am sure the people of Ward 17 will shower their love on me as well and get me elected to work for them as their elected representative," said D'Souza.
It may be recalled that late Pascoal was the first elected representative in the State to succumb to Covid-19, leaving the ward without a councillor for the last few months of the previous council.
He had contracted Covid after attending a council meeting on June 22 to address issues of residents in his ward and breathed his last July 5.