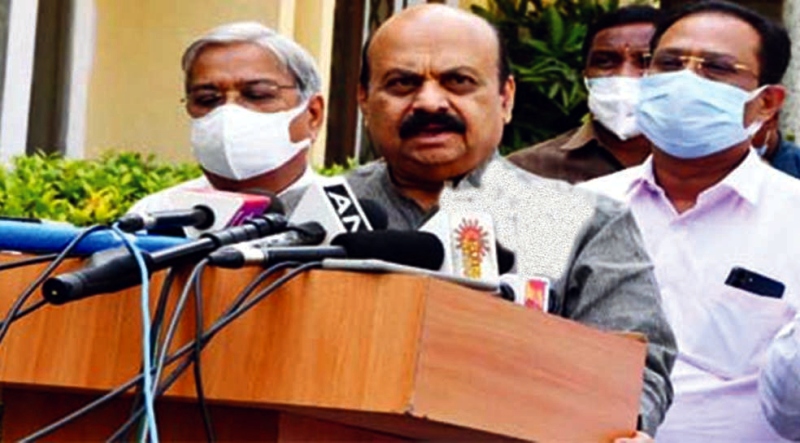 BELAGAVI
The interstate water disputes including the controversial Kalsa-Bhandura water diversion project is likely to take a centre stage as Karnataka Chief Minister Basavraj Bommai on Saturday held a virtual conference on issues related to interstate river basins and the issues related to inter-state water disputes, including the Kalsa Bhandura issue.
Water Resources Minister Govind Karjol, Law and Parliamentary Affairs Minister J C Madhu Swamy, advocate-general of Karnataka, the chief secretary, officials from water resources department, senior advocates of the supreme court, along with coordinators of interstate water dispute cases took part in the meeting.
Speaking at the meeting, Bommai said Karnataka has been a mid-riparian state in the inter-state irrigation issues.
"Our upper and lower riparian states have been raising disputes. The Tribunals have already delivered their award over the disputes," Bommai said.
"Though the Mhadeyi Water Disputes Tribunal has delivered its award, the issue has been taken to the Supreme Court, hence it would help the state in taking a clear stand on the issue and represent its stand," Bommai ascertained.
"I will convene an all-party meeting in the first week of February which the Law and Parliamentary Affairs Minister J C Madhuswamy, Water Resources Minister Govind Karjol and the floor leaders of various parties in the Legislative Assembly and Legislative Council will participate," Bommai told reporters after a virtual meeting with legal experts fighting the water dispute related cases in various courts.
The chief minister said he would brief everyone participating in the meeting about the legal battle fought so far, the status of the court cases, the legal position to be taken in the interest of the state and materialise various water projects.