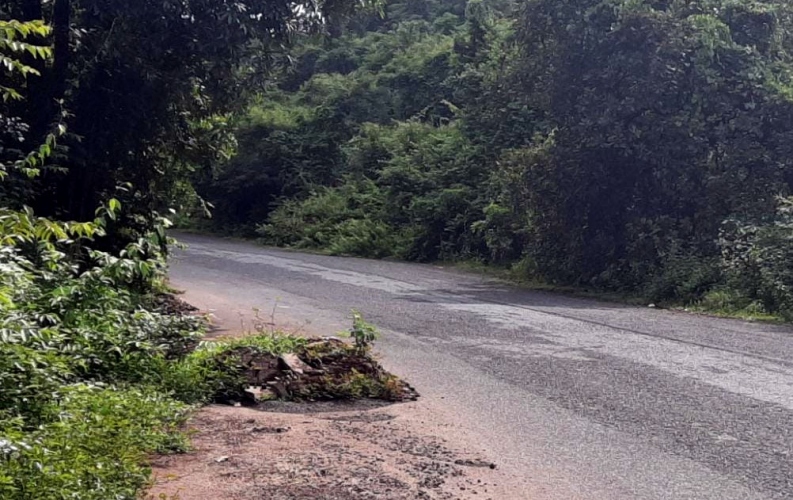 Photo Credits: Uday Sawant
VALPOI
A number of locals have objected to the mud left along the roadside at Sonshi-Sattari, claiming that these piles have endangered the safety of motorists travelling along the route.
Speaking to The Goan, they said trenches had been dug at various locations along the Sonshi-Navelim road to lay pipelines and cables, but mud from these trenches have not been cleared.
"This is a busy road and mud and other debris dumped along sharp turns is particularly dangerous at night," said a motorist, Anwar Khan.
Added another local, Sayyad Sarfaraz: "I had miraculous escape four days ago while travelling on this road. I immediately called up the police and PWD and requested them to take necessary steps to clear these debris and mud left on the road. However, no action has been initiated till now."