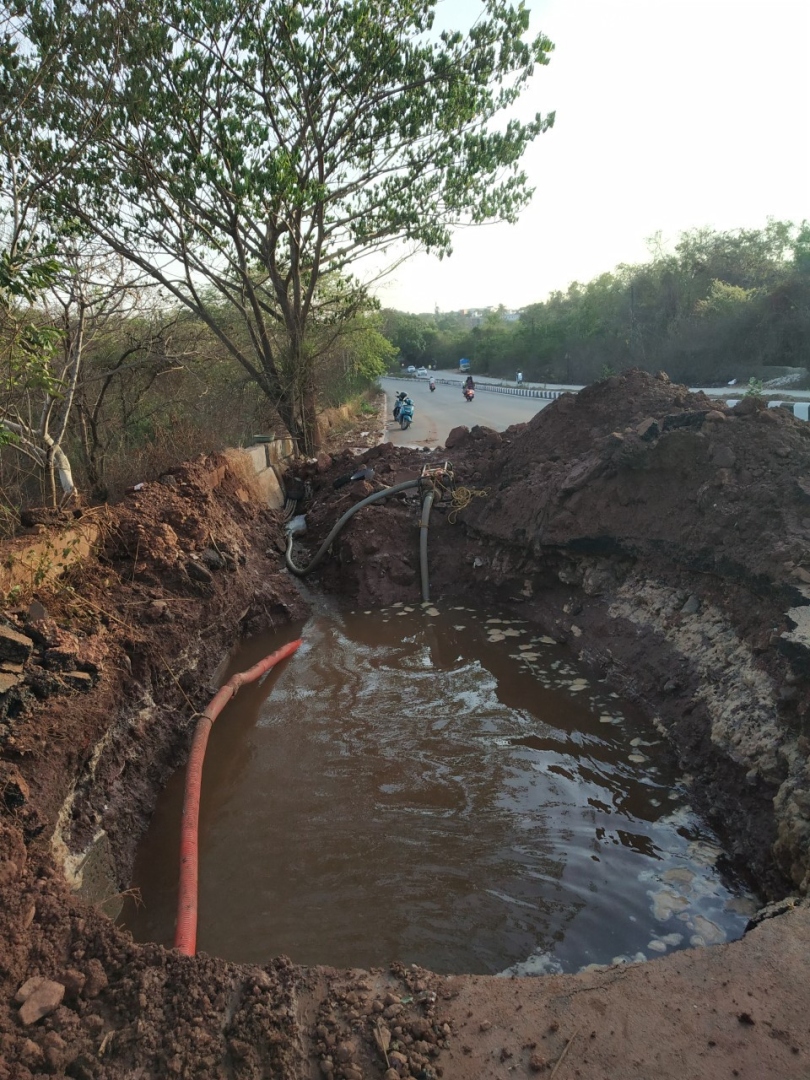 MAPUSA
A major PWD pipeline supplying drinking water from Assonora treatment plant to parts of Bardez burst at Tivim on Wednesday morning, resulting in the road over the pipeline caving in.
Due to the damage, water supply will be majorly affected to Siolim and Saligao constituencies. Parts of Calangute will also not get supply while other areas in Bardez will get restricted supply.
A PWD official informed that a 700 mm diameter water pipeline cracked on the left side of the State highway while travelling from Tivim to Mapusa near the "Ambeani" at the Tivim-Mapusa border.
The official informed that it was an old pipeline and the heavy vehicles passing over the road could have caused the pipeline to crack at a weak point resulting in bursting of the pipeline.
The pipeline went under the road when work to widen the State highway was taken up at least four to five years ago in the area. Work has been taken up to repair the pipeline and PWD officials are hoping that it could be completed by Wednesday midnight.
The Executive Engineer of PWD's water division, Shambu Malvankar, informed that work to repair the pipeline has been taken up on war footing.
"We expect the repair job on the pipeline to be completed by tonight. But supply of water will be affected at least for two days till normalcy is restored," Malvankar said.
Altogether, there are four pipelines of varying diameter – 1,200 mm, 700, 400 and 350 mm – that supplies water from Assonora water treatment plant to different parts of Bardez.