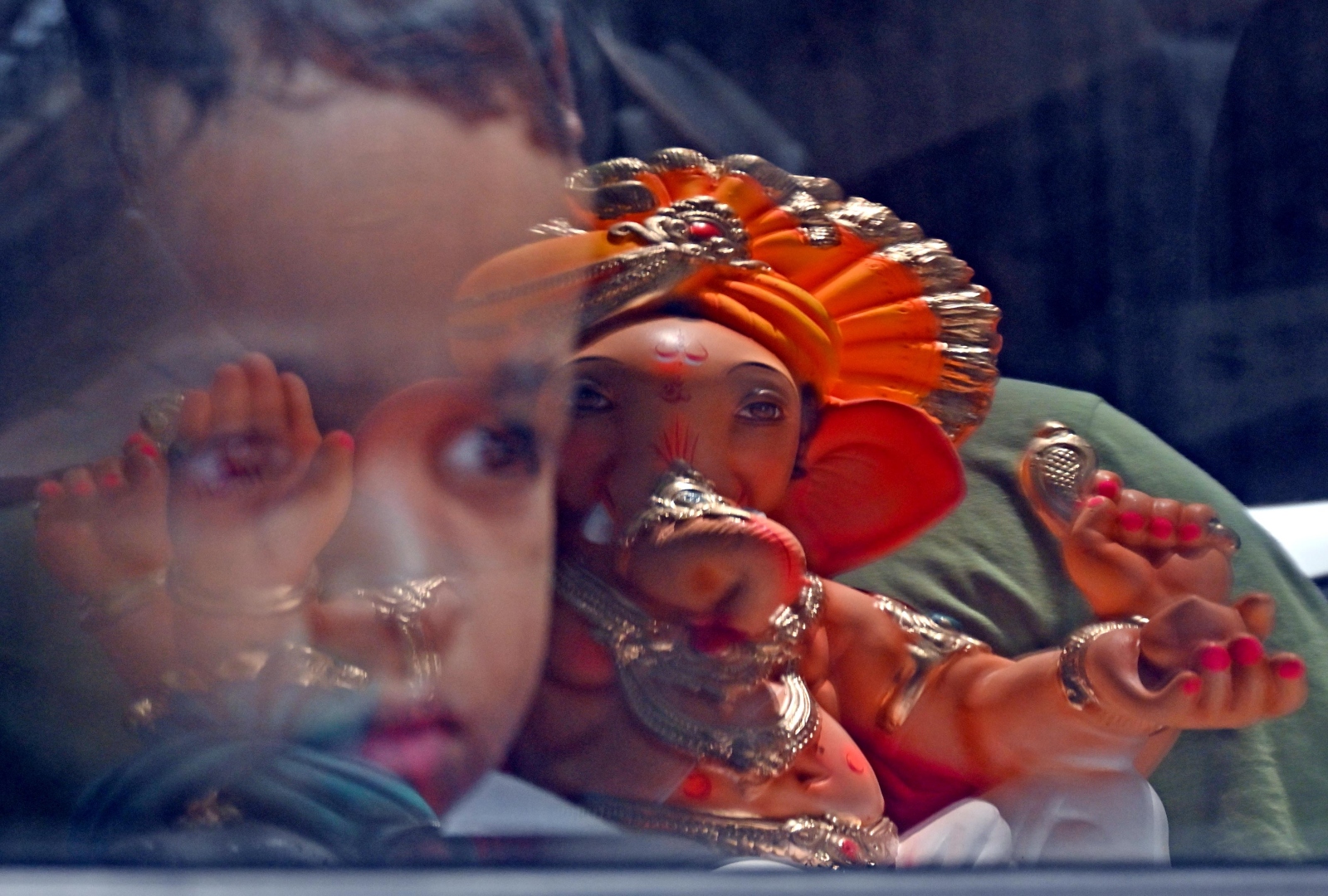 Photo Credits: Narayan Pissurlenkar
PANAJI
Goa has braced up for Ganeshotsav -- one of the biggest festival of the State -- with people welcoming Lord Ganesha to their homes and pandals.
Ganesh Chaturthi, celebrated throughout the State as the birthday of Lord Ganesha, is basically marked with one and half day, five days, seven days, ten and even eleven days festivity.
The festival begins with traditional worship of his parents, Lord Shiv and Goddess Parvathi, which was on Monday. On Tuesday morning, on the auspicious occasion of Chaturthi, the pooja of Lord Ganesh will be performed by traditional 'aartis'.
Lord Ganesha is considered as the 'God of New Beginnings' and the 'Remover of Obstacles' as well as the 'God of Wisdom and Intelligence'.
Political parties and leaders are also likely to woo the voters in the state where polls are due next year, in the backdrop of the festival which is marked by re-union of families.
The markets in the state are abuzz with people rushing for last minute purchases required for the festival. Make-shift stalls have been set up in places like Panaji, Margao, Mapusa, Ponda and Vasco for selling flowers, fruits, vegetables, traditional forest products, firecrackers, etc.
The Corporation of the City of Panaji has ensured that the emersion points across the city are provided with street lights and other required facilities.
The police are directed to ensure that no banned firecrackers are sold in the market. Also, the authorities have appealed citizens to take into consideration the senior citizens, sick people, who could easily get affected due to the sudden loud noise, while using firecrackers.