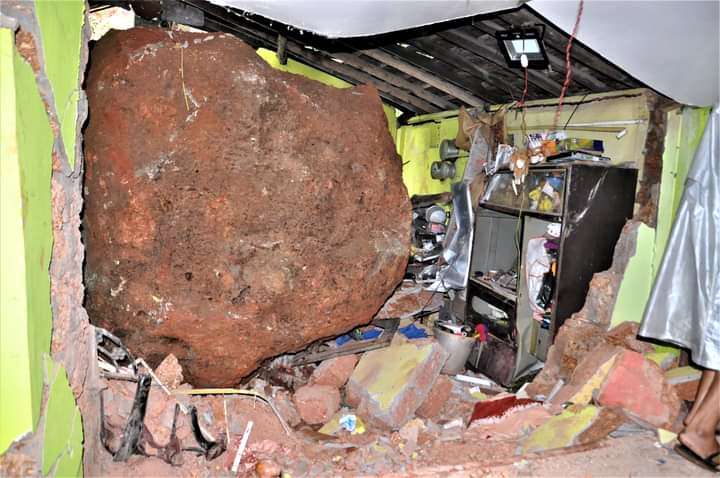 VASCO
Locals from Vaddem claimed that while there have been frequent landslides in the area, authorities were yet to take any action in the matter.
A resident, Manvi Naik, told reporters that around a month had passed since her aunt was killed and her house damaged in a landslide.
"However, no one has taken any action despite MMC chairperson and
MLA Carlos Almeida sending all necessary reports to the authorities. How long are we to stay with neighbours and where are we supposed to go?"
"We are six of us staying in one room and how long can we continue like this? I have also kept my small kids at my mother's house. As long as remedial action is not taken to protect our homes from landslides, we cannot use our houses," said Naik.
Added another resident, Sanjay Naik: "We are all staying separately in
other people's houses and we are living in fear. Authorities had initially assured us of all help, but they have suddenly backed off now," he said.