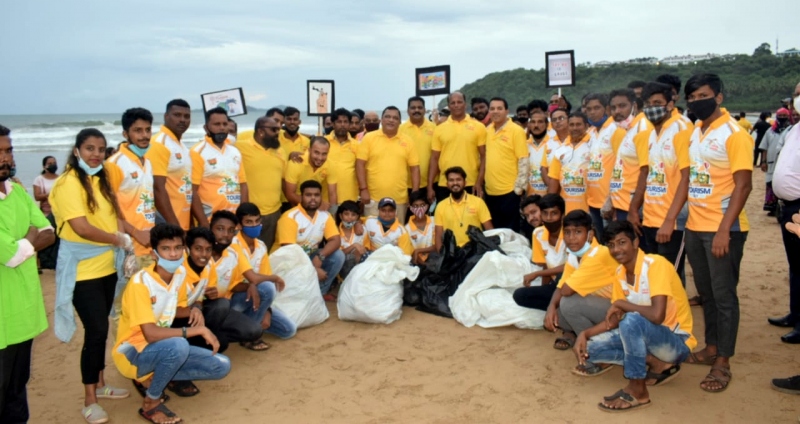 Photo Credits: Vikram Nayak
VASCO
Panchayats Minister Mauvin Godinho said youth should have gainful employment through tourism activity in the State.
Speaking to reporters at Bogmalo beach on the occasion of World Tourism Day, Godinho said Goa is fully dependent on tourism.
"Today, tourism is restricted to a few hotels and restaurants, but in reality tourism should have the participation from Goans and youth must have gainful employment from tourism activity."
"It is only when youth get involved in such tourism functions, they will know what tourism is all about and they will come out with bright ideas and it will benefit all stakeholders. We want clean tourism without drugs and maximum participation from youth," said Godinho.
The programmes began with a cleanliness drive and there were various competitions for the youth during the day to campaign against drug abuse using music and dance.