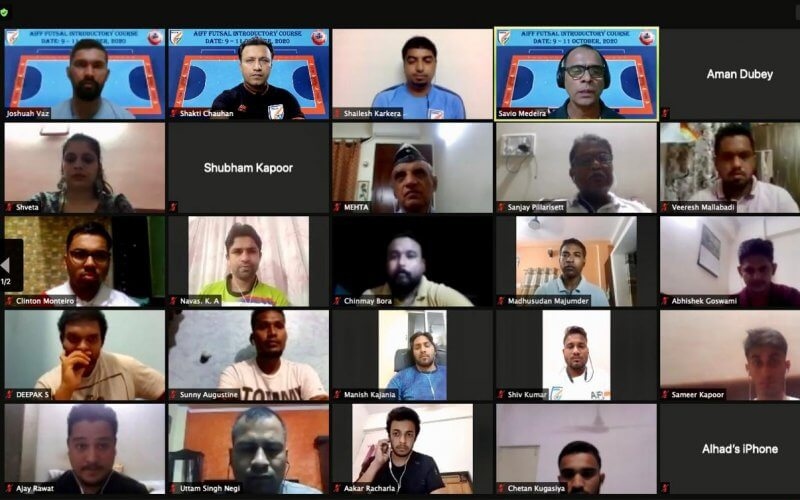 Photo Credits: AIFF Media
MARGAO
The All India Football Federation conducted a first-ever online Futsal Introductory Certificate Course recently.
According to the-aiff.com, 30 candidates participated in the inaugural course, which will be considered a prerequisite for the AFC Futsal Level 1 Course. Joshua Stan Vaz and Shailesh Karkera were the instructors for the course.
AIFF Head of Coach Education, Savio Medeira, said that the course will play a "big role" in getting coaches ready for futsal. He said: "The federation has been putting a lot of focus on futsal and even though the pandemic has created challenges, the vision remains intact. This online course will play a big role in preparing coaches for futsal and keep their interest as Indian football moves forward together."
"Similar to scouting, there is now a specialized pathway for futsal, which means that anyone can be a part of the Introductory Course and move directly to the Futsal Level 1. Earlier, there were pre-requisites of C-certificate and D-Certificate but since futsal is highly specialized, they have been removed," Medeira said.
Course instructor Joshua Vaz averred, "I'm very happy to be a part of this initiative started by Savio sir. This course will help bring knowledge to aspiring futsal coaches. They will gain knowledge of futsal, the small differences between football and futsal, and how futsal can help Indian players become better footballers."