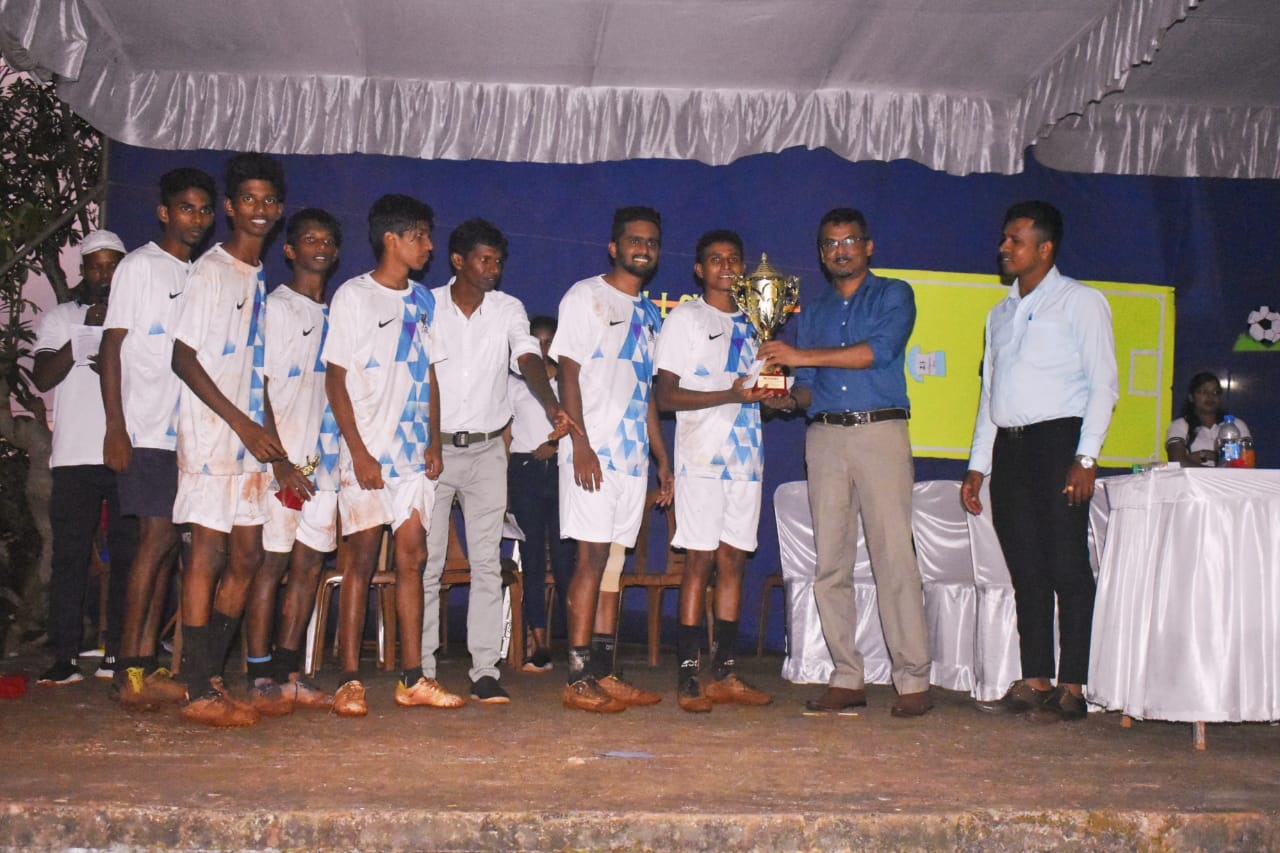 Photo Credits: The Goan
MARGAO
Don Bosco Oratory Fatorda blanked SC Davorlim 3-0 and moved into the quarterfinals of the Gold Silver Rolling Trophy at Our Lady of Rosary Church ground, Navelim on Thursday.
Rishkah Karapurkar of Don Bosco Oratory was the star of the match. Mark Borges of Davorlim missed a chance to score in the 4th minute while Rishkah of Fatorda shot wide in the 7th minute. Rishkah sent in a long ball to Maxell Furtado who was prowling in the Davorlim box and rose high to send a glancing header into the Davorlim net in the 17th minute.
Hanslym Furtado of Fatorda inflated the scoreline with a down header in the 33rd minute, off a Maxwell Furtado cross. With four minutes left for the final whistle, Shelton Rebello made it 3-0 for Fatorda.
Chandor Club down OL Gloria 4-2
Chandor Club beat Our Lady of Gloria Raia SC 4-2 via the tiebreaker to enter the quarterfinals of the Sao Jose Areal Panchayat Cup inter-village football tournament organised by Sao Jose de Areal SC at Padribhat Sao Jose de Areal football ground on Thursday.
In the tiebreaker, Chandor Club netted through Joaquinm Carvalho, Sevraj D'Costa, Melvin Carvalho and Jeson Martins. For Our Lady of Gloria, Joston Barbosa and Movin Gaonkar scored. Jeston Barbosa of Our Lady of Gloria was named as the Man of the match.
St Sebastian Boys win 5-a-side tourney
St Sebastian Boys Manora defeated Livrament Boys Arlem 2-1 to clinch Our Lady of Monstrate Chapel Cathetical Association Trophy 5-a-side football tournament organised by Catechetical Association of Our Lady of Monserrate Chapel, Manora Raia at Manora Raia ground.
St Sebastian Boys netted a goal each through Velroy Borges and Dylan Quadros. For Livrament Boys, Dolrich Simoes scored. Prizes were awarded to all the teams by chief guest Adley Costa and guest of honour Pellegrino Lima in the presence of chaplain Fr Cristo Pinto. Prizes: Man of the Match - Velroy Borges (Manora), Best Defender - Emilio Quadros (Manora).