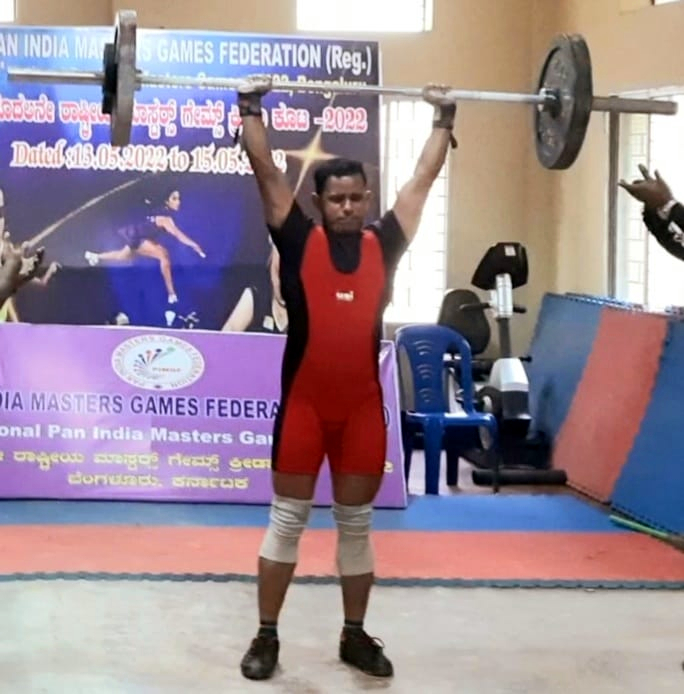 Photo Credits: The Goan
OLD GOA
Firefighter Paresh Bhiso Gawas (38) from Bharoniwada-Navelim and attached to the Old Goa fire station made Goa proud by winning a bronze medal at the 1st National PAN India Master Games held in Bengaluru recently.
Gawas won the bronze in the 73 kg weight category (U 40 years) with a lift of 140 kgs. The games were organised by PAN India Master Games Federation India.
Apart from Goa, other states like Telangana, Tamil Nadu, Karnataka, Andhra Pradesh, Maharashtra, Haryana, Gujarat, and others participated.