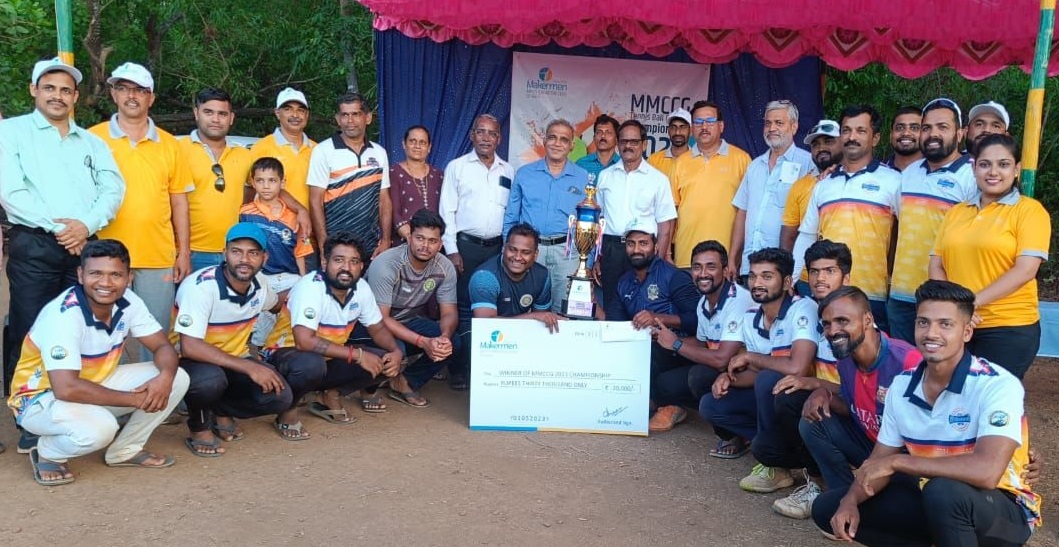 CANAOCNA
Mandovi Parivar, Canacona defeated Mega Boys, Poinguinim to clinch the Makermans Trophy.
The tournament was organised by Makermans Sports & Cultural Club at Painguinim, Canacona wherein 16 teams from the taluka fought for the honours.
The two-inning final Mega Boys opted to bat first and posted 57/2 in the first set of 5 overs. In reply, Mandovi Parivar scored 110/1 in the 5 overs. In the 2nd innings, Mega Boys managed to score 61 runs before Mandovi boys overhauled the target in 2 overs, losing one wicket. The winners were awarded a cash prize of Rs 30,000 and a trophy while the runners-up pocketed Rs 20,000 and a trophy.
Individual prize winners: Man of the match (final) - Lewis Barretto, Mandovi Boys; Best batsman - Deepak Bhagat, Mega Boys; Best Bowler - Pasha Gaonkar, Dominator Boys; Man of the tournament - Lewis Barretto, Mandovi Boys.