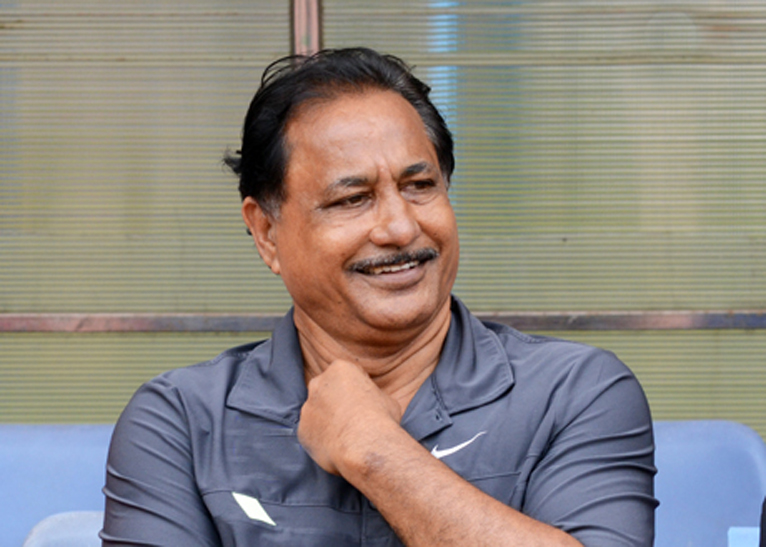 MARGAO
Armando Colaco, the architect of many famous triumphs of Dempo SC in Indian football has been denied the Dronacharya Award by the government.
Colaco, one of India's most successful coaches, is still waiting to see Dronacharya Award. He was so successful as coach and general secretary of the club during Dempo's fantastic run from 2004 to 2013, that sometimes his contribution as a player is forgotten.
Colaco was a reliable and efficient on the pitch and was lauded for his positional awareness while playing as attacking midfielder and forward. Colaco kick-started his football career with Don Bosco Oratory, a league team in the seventies, and even though he was wanted by several teams, waited till he got an offer from the club of his dreams.
Once he joined Dempo, there was no looking back as coach Joseph Rathnam utilised his talents judiciously and made him an integral part of his slick passing machine. He donned the India colours at the 1976 President's Cup in Seoul. He also served as coach of Salcete Football Club, Sesa Goa Sports Club, East Bengal and Bardez FC. Colaco has also worked as Technical Director of Sesa Football Club, Churchill Brothers, State coach for Santosh Trophy. He served as India coach for 2014 World Cup qualifers against United Arab Emirates and as coach for tour to Carribean in 2011-12.
Colaco is a renowned figure in the coaching community, having played a part in the development of many Indian coaches who have earned AFC licenses under his tutelage. He has also worked all over the country to establish a coaching education system in his role as an AFC Instructor. It has to be noted that he was the lone active AFC coaches' instructor in India.
Colaco adopted the Spanish tiki tika style. He has an eye for talent and goes on with a list of players who have either represented India or have turned out for major clubs in India. Anthony Pereira, Clifford Miranda, Joaquim Abranches, Francis Silveira, Thomas Khusboo, Cliffton Gonsalves, Juliana Gurjao, Rekha Kamat, Succorina Pereira, Maria Rebello to name a few.
Colaco who has mentored footballers said he is disheartened due to the apathy of the central government. "We work extra hard, and are away from home. I am hurt that the central government has continuously been ignoring sports coaches," Colaco said. "If you want results in sports, you have to walk the talk. You can't win medals by merely making a policy. as I groom many players who went on to play for country and famed clubs," said Colaco
"I understand that the achievements of Armando Colaco as a football coach are more than enough to recommend him for the prestigious Dronacharya award in the category of coach," Alvito D'Cunha, former East Bengal midfielder said.
"Colaco is a great man, great human being and a great coach and it is a surprise that he has not yet been conferred with the Dronacharya Award," said Climax Lawrence. "The Dronacharya Award is conferred in recognition of the laurels that people brought to the country and so on and it is based on recommendations and nominations. I say that (when) so many people have recommended (Armando Colaco's name for the honour) why not give it to Colaco. He was successful coach in domestic scene and international level," said Lawrence, a former India captain.
Mahesh Gawli is also upset that Colaco has been overlooked for quite a long time for Dronacharya Award. "He deserved the award. He has been consistent for his club. I think we should put pressure on the government and concerned authorities. The trend has to be changed," Gawli said.