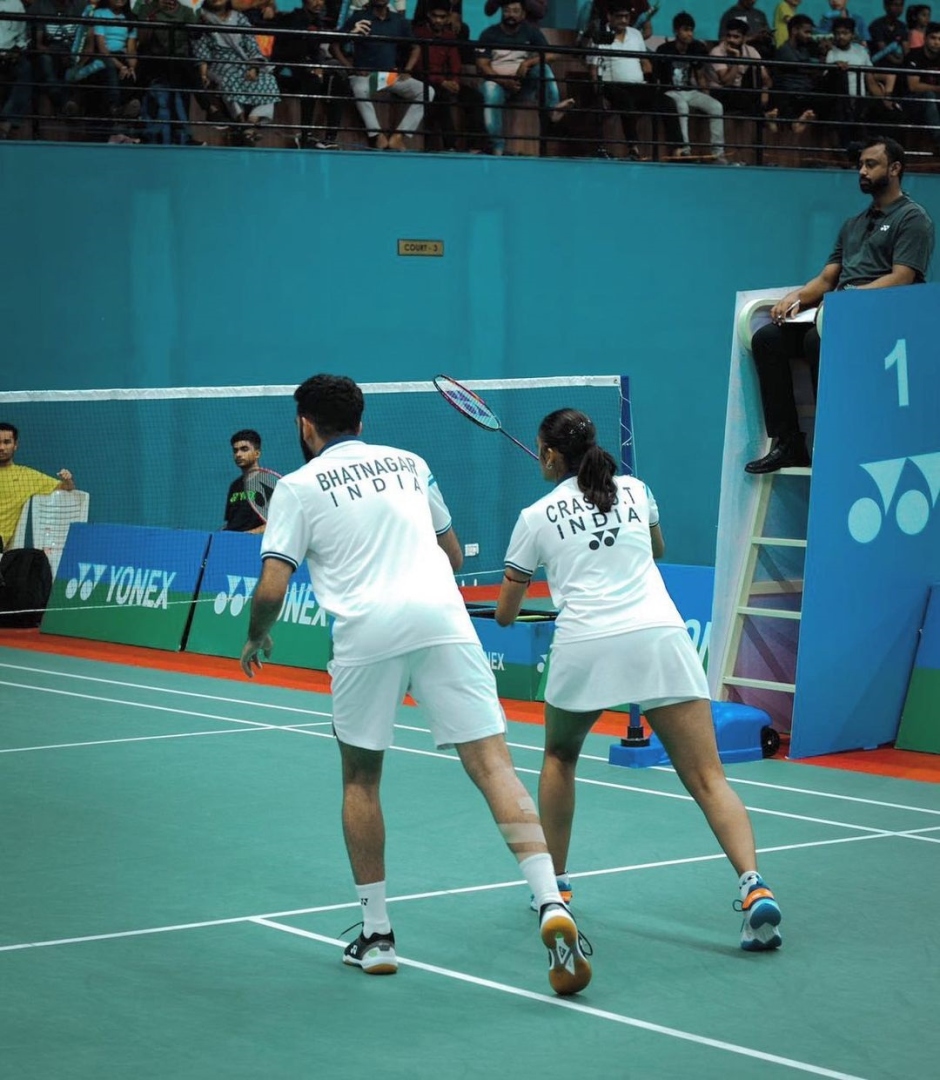 Photo Credits: The Goan
MARGAO
Goan shuttler Tanisha Crasto, partnering Ishaan Bhatnagar from Chhattisgarh, won a bronze medal in the mixed doubles event at the India Chhattisgarh International Challenge badminton tournament which concluded recently in Raipur.
Tanisha/Ishaan, who were seeded one in the tournament, registered a commanding 21-13, 21-14 over Hariharan Amsakarunan/SS Lakshmi Priyanka in the round of 16, followed by a 12-21, 21-19, 21-14 win over India international player Sumeeth Reddy B and Shruti Mishra in the quarterfinals. In the semifinals, Tanisha and Ishaan went down 15-21, 20-22 to the Thai pairing of Ratchapol Makkasasithorn/Chasinee Korepap to settle for a bronze medal.