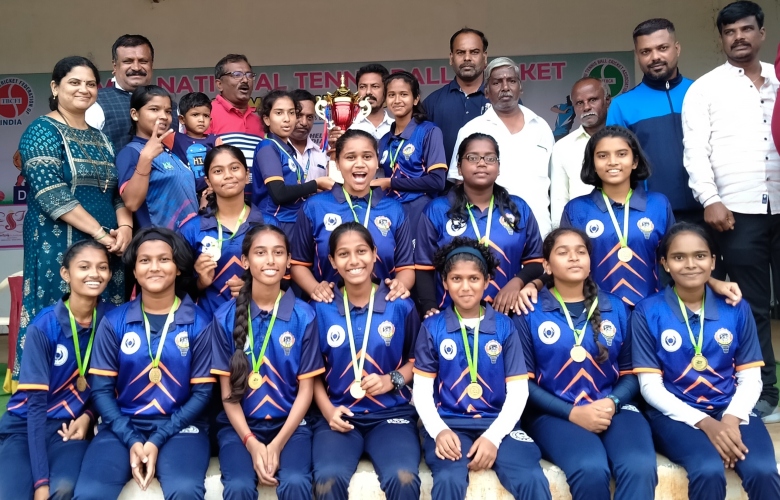 PANAJI
Goan teams claimed both the boys' and girls' titles at the 5th Mini U14 National Tennis Ball Cricket Championship, in Namakkal, Tamil Nadu.
The Goa boys' team defeated Maharashtra whereas the State girls defeated hosts Tamil Nadu in the finals. The Goan teams - both boys and girls - have now won all the editions of the U14 championship, winning all five national championships in a row.
Goa boys outplayed Maharashtra by 39 runs in the final after scoring 85/5 in the allotted 8 overs. Saheel Parodkar top-scored with an unbeaten 41. Goa then restricted Maharashtra to 46/6 as Deep Shetye (8/2) and Raj Shetye (2/2) claimed two wickets each.
In the girls' final, Goa beat Tamil Nadu by 7 wickets. The hosts scored 40/1 in 6 overs as Riya Malvankar (7/1) scalped the lone wicket to fall. Goa chased down the total in 3.2 overs as Riya again played a starring role, scoring 17, while Arya Parab was 10 not out. Tanisha Naik scored 9.