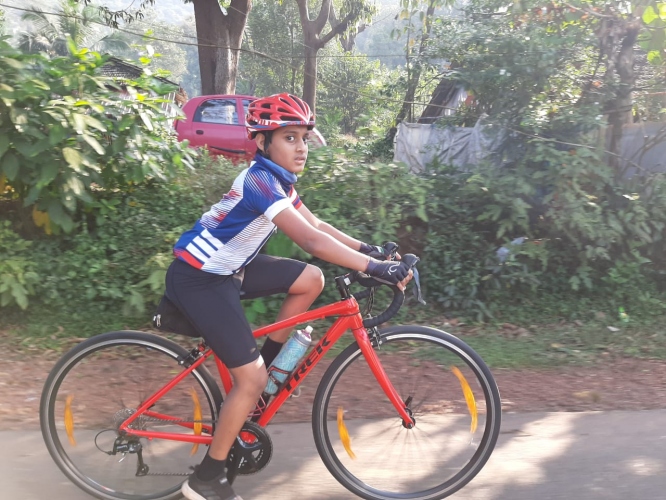 PANAJI
A total of 76 cyclists successfully completed the 50kms, 100kms and 200kms cycle rides organised by the Tri Goa Foundation on January 10. Thirty-six cyclists completed the challenging 200kms Brevet Randonneur Mondiaux (BRM) ride. Likewise, 20 cyclists successfully completed the 100kms Brevet Populaire (BP) cycle ride. Woman cyclist Anupama Sharma completed this 100km ride in the company of her husband, Aditya Sharma.
Similarly, a total of 20 cyclists completed the 50km Tri Goa Half Century Ride which was organized to encourage teenagers, women and new riders. Thirteen-year-old Akshat Shetty of Sunshine Worldwide school was the youngest cyclist to complete the 50km ride. His father, Sukumar Shetty, a super randonneur cyclist said, "Akshat has been cycling for the past three years and has completed three, 100km cycle rides. He is very active in various sports."
Teenagers Rana Hayes (16), Selwyn Coelho (18), Megan Fernandes (19) and Micha Fernandes (19) along with women cyclists Puja Mapxekar and Sujata Shrivastav also completed the 50km ride.