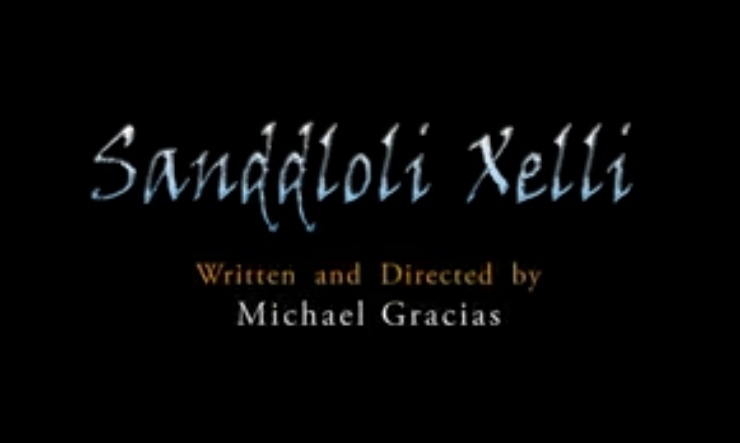 Story
This film by Kala Niketan Goa is an eye-opener for those running in life to make money. The film is about a mid-day meal supplier in school. A churchgoer who goes astray in life and becomes a lost soul. There is a turning point and his parish priest becomes instrumental in guiding him on the right paths using the devotion of the protagonist to St Anthony the patron of lost items to win back his lost soul!
Screenplay
The Screenplay of the film is written to the point and the topic is handled with good poise. Clever introduction of church services is made.
Music
The film has no theme song. Music is the drawback of this film. There are, however, great background musical score effects that make up for the lack of songs. The hymn of St Anthony towards the end is a welcome relief but it would have been more effective if the original tune sung by one and all was used instead of this lesser-known tune.
Acting
Acting is the forte of this film. Michael Gracias leads with example portraying the character of the protagonist. His dialogue delivery is commendable. Fr Ave Maria Afonso as the Parish Priest and Bricila Fernandes as the wife are characters that are very strongly portrayed and influential. Nelia as the corrupt government officer and Joaquim Santana Fernandes as the Master Chef are brilliant.
Cinematography
The Cinematography and camera capture of shots is great and the film takes a great height on account of this. The film is shot with cinematographic excellence using a wide range of shots. Zoom, Midshots, close-ups - all shots up the sleeves of the cinematographer are on full display. The editing is punchy and effective.
Direction
The film is a great attempt with the lockdown background. However, the director has not kept in mind the usage of the masks as specified in public appearances which is the only drawback in the otherwise well-directed and presented film. Recommended for family viewing.