With his recent appointment to the post of President of the Tiatr Academy of Goa, The Goan goes behind the scenes to catch up with one of the most beloved members of the world of tiatr, Prince Jacob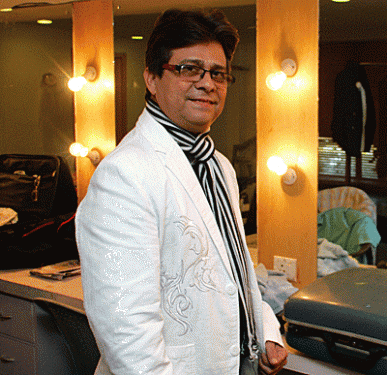 The Goan: How does it feel to be appointed the President of the Tiatr Academyof Goa?
Prince Jacob: With position comesresponsibility. I am pleased to have gotten an opportunity to serve the causeof the tiatr and the tiatrist fraternity as best I can.

TG: What are your short and longterm goals for the betterment of the Konkani stage?
PJ: Short Term: The presentincentive schemes of the TAG do not benefit the present performing professionalartist directly. I plan on looking into genuine grievances such as these. Iintend on introducing a scheme by way of which playwrights can draw financialassistance to design sets for their tiatrs. This is beneficial in more waysthan one. The financial burden on the playwright will lessen, and the audiencewill get to see lavishly designed sets.

Long Term: Encourage playwrights to do audio visual recordings of their stageperformances in VCD format and retain the VCDs in the TAG library forposterity. I have intentions of setting up a full-fledged training institute toimpart training in acting for the Konkani stage artist. This Institute will tryto target the youth, and even the timing of training will be adjusted to suitthe youth that attends college. I aim to produce trained actors, which thestage is sorely lacking.

TG: As the President of the TAG willyou support innovation on the Konkani stage?
PJ: Absolutely. I will also layemphasis on the translation of theatrical productions of other cultures, and theirpresentation on the Konkani stage. Progressive innovations will have my unconditionalsupport. I want more professionalism on-stage with individual directors,playwrights, producers, script-writers present.

TG: Will you carry forward the tiatrrelated schemes introduced by your predecessor Tomazinho Cardozo?
PJ: Yes. All the schemes that arerunning smoothly and doing well will be continued. If at all there are any thathave no takers and not responsive, these will be reviewed and revised as per theneed of the hour.

TG: Where do you see tiatr in thenext ten years from now?
PJ: I foresee tiatr being vibrantand strong for at least the next 20 years, provided the tiatrist keeps movingwith the times and keeps pace with the demands of the public.