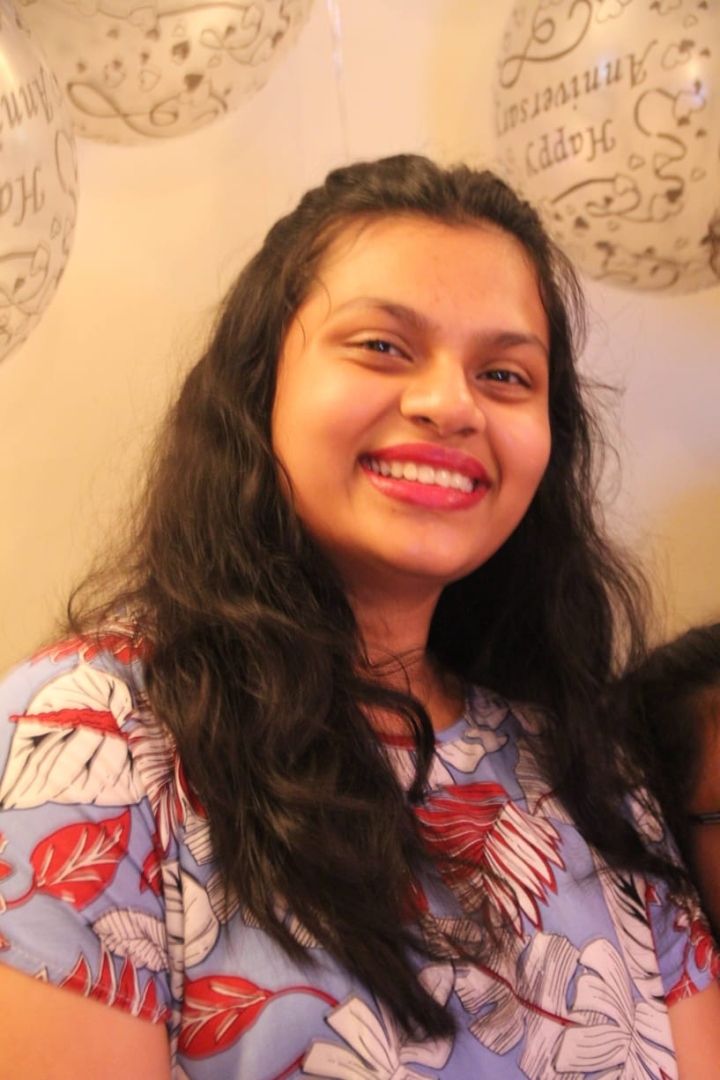 Siona Crystal Lobo from Porvorim has stood a joint third among the toppers of DPS Modern Indian School at the Grade 10 CBSE exams, the results which were announced recently.
Siona, an active sports person having represented her school volleyball team, secured 97.4 per cent finishing behind first-ranked Drishti Tibrewal (98.4%) and Ananya Navaneeth (98.2%).
She finished in third place along with Ajay Sharma Sambara, Mrittka Karthigegan and Harshavadhini Dandiarajan.
The school topper, who turned 16 on Sunday, is overwhelmed with her results and aspires to specialise in the field of medicine.
She is the second child from the Lobo family to come out with flying colours on the academic front. Elder sister Stacy had brought similar laurels with an almost identical 97% at CBSE Grade 10 exam in 2019 and was a school subject topper in Mathematics with 100%, for which she got an award from the Central Board of Secondary Education (CBSE) India for being among 0.01% Maths toppers for CBSE schools based in India and outside the country.
Asked about her daily study schedule Siona who plays the guitar and is part of the church choir said she made sure she devoted equal time for her sporting activities and studies.
"Every day I used to study for one hour during non-exam days and during examination days for 2-3 hours," said Siona, who also won a bronze medal at the Qatar National Music awards ceremony conducted in 2019.
"We indulge in different sports activities in our residential compound every day for one hour. Besides that, during weekends all our volleyball playing mates get together to play and train by booking some courts at the sports stadium," added Siona, who represented her school in volleyball at the events in Qatar and India.
She is the daughter of Ivan and Perpetua (Peppy). Incidentally, Siona and her siblings studied for two years at St Elizabeth's High school, Pomburpa, the picturesque village from which her mother Peppy hails.