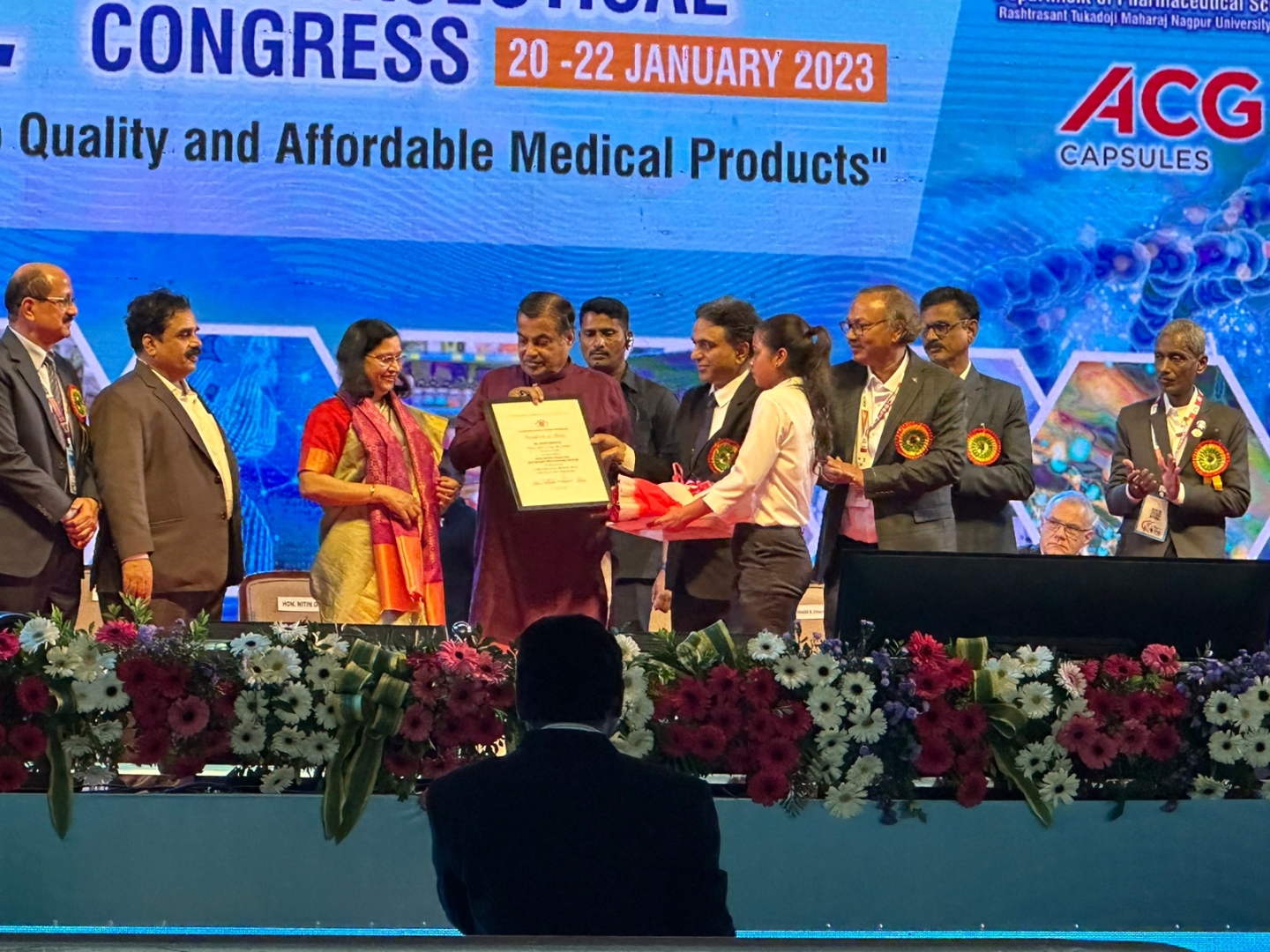 PANAJI
FDA Director Jyoti Sardesai was honoured with "The best woman Drug Control Officer" award.
She received this award at the hands of Union Minister Nitin Gadkari at the inauguration function of the 72nd Indian Pharmaceutical Congress held at Nagpur, on January 20.
This All-India level award is instituted by All India Drug Control Officers Confederation (AIDCOC) in the memory of the brave Punjab Drug Control Officer late Neha Shauree, who was killed while on duty, in 2019, and Jyoti has been selected as the first recipient. This prestigious award is one of the high points in Jyoti's distinguished career in Food and Drugs regulation.