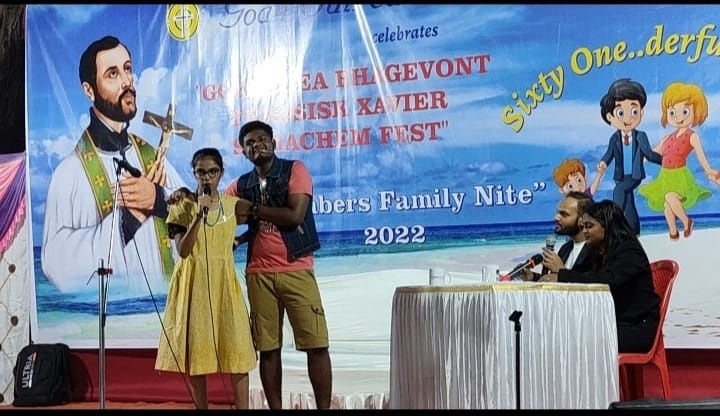 The Goan Outreach Association (GOA) from Mumbai celebrated the feast of Goa's patron Saint, St Francis Xavier with a Eucharistic celebration in Konkani at Our Lady of Fatima Church, Vidyavihar on Monday.
The members of the Goan community attended the celebration in large numbers and take part in the Church services as well as in the cultural programme followed after the mass. This was also an get together for all members at the 61st Anniversary of Goan Outreach Association.
After the Eucharistic Celebrations cultural programme was followed with dance sessions, games, spot prizes, etc. The highlight of the programme was of three comedy skits namely 'Goychea Saibachea Festacho ek bosintlo provas', 'Bhogos ami chuklim' and the Youth team's 'Goa's Got Talent'.
The Chief guest for the function was Dr Tania Saldanha and she distributed the 2021-22 awardees certificates, mementos, and cash prizes for the distinction students from 1st Class to the Degree Courses for all the GOA members family.