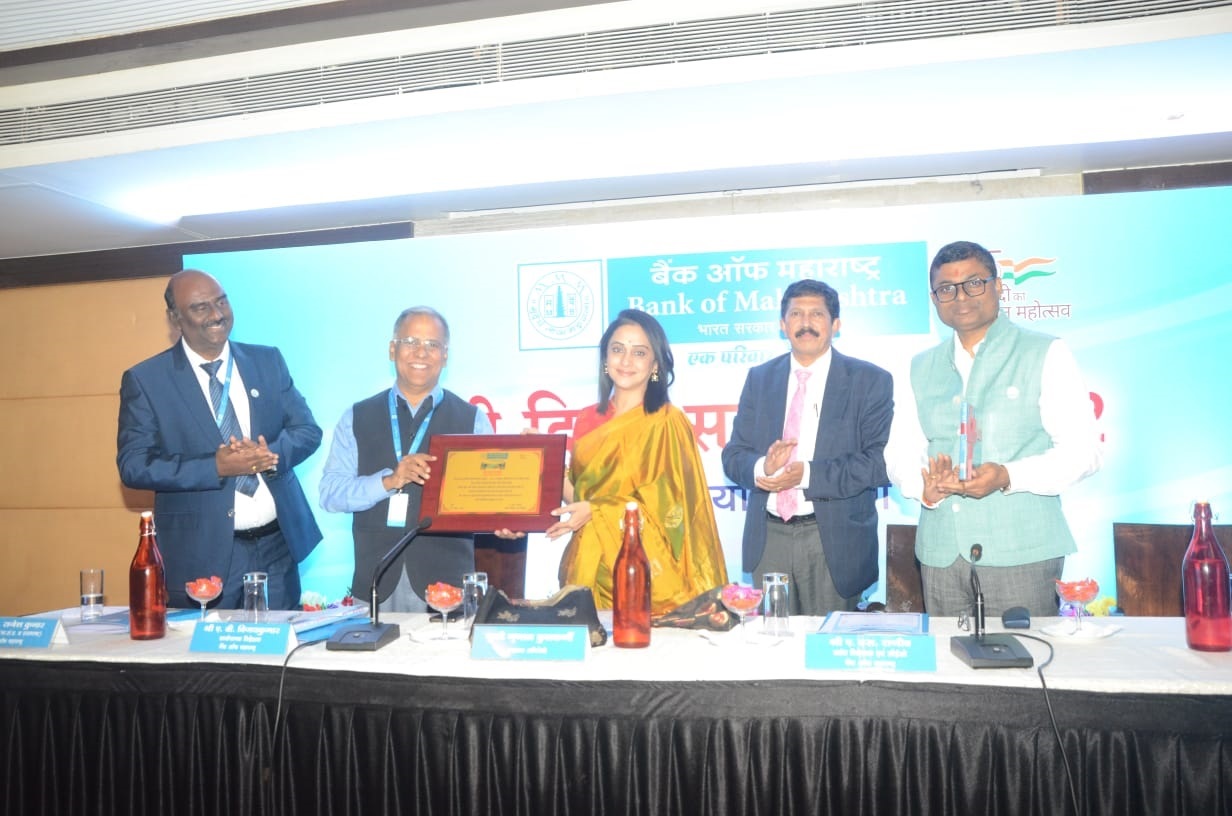 Hindi Diwas was celebrated with great enthusiasm by the Bank of Maharashtra on 23rd November, 2022 at Pune. The programme was presided over by AS Rajeev, Managing Director and CEO of Bank of Maharashtra. Renowned film actress Mrinal Kulkarni graced the event as chief guest.
K Rajesh Kumar, General Manager welcomed the dignitaries and staff members to the programme and informed about Hindi implementation in the Bank. On this occasion, the Braille version of the Bank's e-magazine "Mahabank Samvad Sarita" was released by Rajeev, Kulkarni and other dignitaries present on the dais.
Cover page of the forthcoming issue of Mahabank Pragati, the quarterly in-house magazine of the Bank, was also inaugurated by the dignitaries present. In this program, prizes were distributed to the winners of various Hindi competitions organised at All India level.