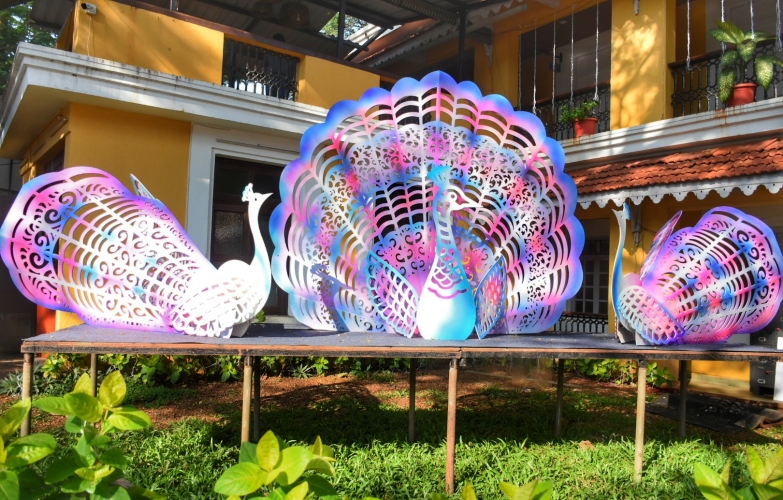 Photo Credits: Narayan Pissurlenkar
PANAJI
Goa has been successfully playing host to the International Film Festival of India since 2004; a platform that showcases Indian & International films to participants from across the globe.
In recent years, the Goan film industry itself has grown by leaps and bounds and is slowly stepping onto the national scene.
It is no wonder that Konkani cinema has carved a place for itself at IFFI. The film festival this year, will be celebrating Goan films under two distinct sections i.e. the premiere and non-premiere section.
This year for the 51st edition of IFFI 2021, a total of 7 entries were received in both the sections, i.e. premiere section 5 entries (1 feature & 4 non feature) and non-premiere section 2 entries (1 feature & 1 non feature).
The jury members on board were Sanjay Kapoor, Rajat Nagpal and Ridham Janve, who are distinct professionals from the Indian Film Industry.
The selected films in respective sections are as follows:
Premier Section – "Shinvar" , a short film by Manguirish Bandodkar and Pravin Parker.
Non-Premier Section- "Written in the corners", a short film by Suyash Kamat.
It has always been the endeavour of the festival authorities, especially the Entertainment Society of Goa to promote Goan cinema. Thus in 2014, the organizing body took the initiative to introduce the Goan Section, which would showcase Goan feature and non-feature films produced during the year.
The festival which has made Goa its permanent home, is indeed a perfect platform for many a delegate to be introduced to the niche Goan film industry. The festival authorities are hoping that delegates enjoy this select snapshot of Konkani films.