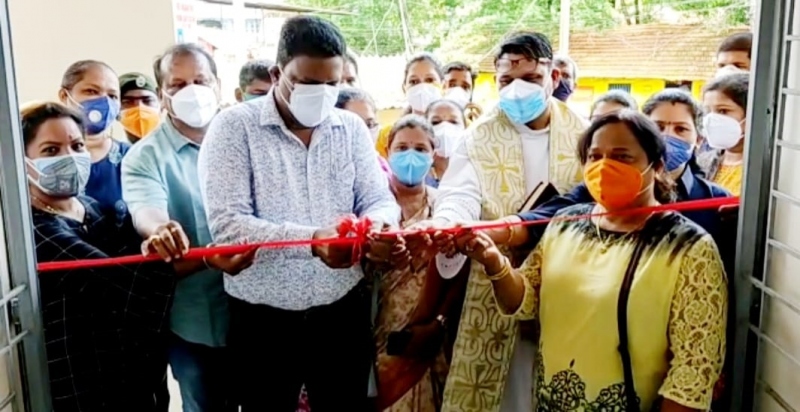 MARGAO
A 20-bedded Covid care centre was opened in Cuncolim at the Cuncolim Commercial complex on Thursday.
Inauguration by local MLA Clafacio Dias in the presence of Balli Primary Health Officer Dr Mamata Kakodkar, Cuncolim Municipal Councillors and citizens, the Covid care centre will be manned by four doctors and five nurses.
After the inauguration, Dr Kakodkar informed that the care centre will help the people who find it difficult to go in for home isolation because of the small size of their houses. She pointed out that the patients housed at the Covid care centre will be attended by four doctors and five nurses round the clock, saying the government has also deputed housekeeping staff and security for the centre.
"The Cuncolim Covid care centre will accommodate 10 males and as many females. They will be isolated in the centre for 10 days before they are allowed to go to their respective homes," she said.
To a question, Dr Kakodkar informed that around 192 active Covid cases are presently recorded at the Balli health centre area, adding that these patients are all under home isolation.
Cuncolim MLA Clafacio Dias has thanked Chief Minister Pramod Sawant for sanctioning the Covid care centre for Cuncolim, saying the centre will go a long way in accommodating the common man who has no spacious houses to go for home isolation. "Though the Covid care centre is in place in Cuncolim, let us all pray that the cases come further down and give relief to the people," he said, while thanking all the persons who contributed their efforts in making the Covid care centre a reality.
Meanwhile, the Cuncolim MLA has called for early vaccination of the second doses for the seafarers, saying the Central government should make the necessary changes in the portal to make seafarers eligible for the second dose without waiting for the 84-day period.