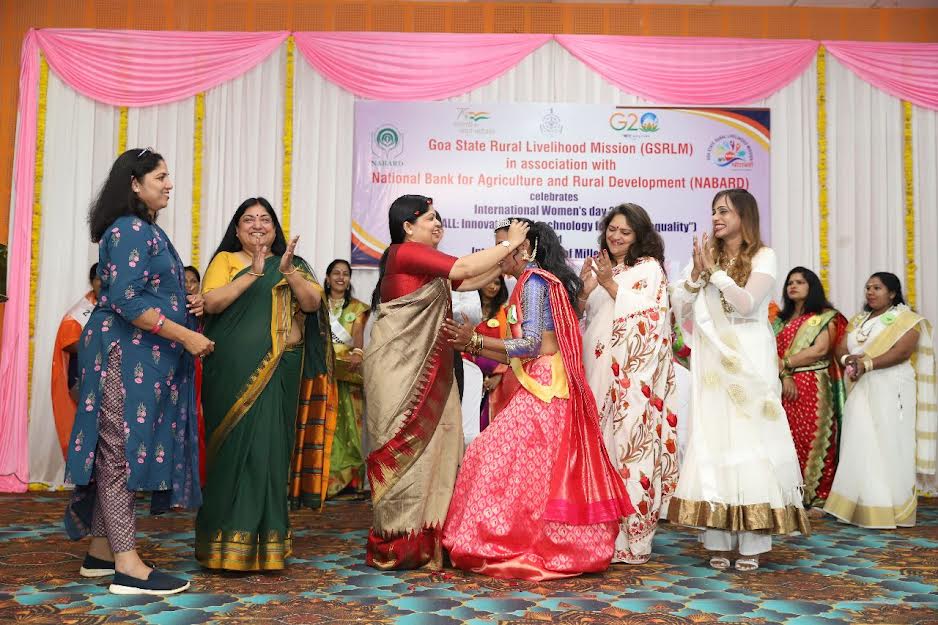 PANAJI
Goa Livelihoods Forum in association with Goa State Livelihoods Mission (GSRLM), National Bank for Agriculture and Rural Development (NABARD), Central Bureau of Communication, JCI Mapusa, C20 India and G20 distributed 'Yashaswini 2023' awards to women who had proved themselves as achievers among whom were Varsha Naik, Pragati Naik, Shilpa Vantenkar, and Nanda Jambotkar.
"It is important for today's women to be independent, become entrepreneurs, and be financially educated, eat nutritious food, maintain good health. A woman has the power to change not only her life but the lives of everyone around her," stated Sulakshana Sawant while addressing the gathering of over 800 women.
"This award means celebrating the spirit of womanhood. It gave an opportunity for all the members of self-help groups across Goa to showcase their talents, share their life stories and give them a platform to express themselves," said Sawant.
Yashaswini Puraskar is given to a woman who is not constrained by traditional norms and stereotypes. In addition to being self-sufficient, she also empowers and inspires other women to do the same. The event saw women from various types of family and social backgrounds who shared their hardships, uplifting tales, and incredible talents. Some contestants drove their own auto-rickshaw and helped uplift the family economy. There was someone who is titled as 'Safai warrior' in her village who taught trash segregation and the value of waste management in her village and cultivated a habit in the locals.
Sneha Bhagwat, Asha Arondekar, Asha Vernekar, Prerna Pawaskar, Harsha Naik and Nikita Gupta also spoke. Celebrating the international year of millet, Varsha Naik spoke on the importance of millets as a nutritional food and how cultivating it can help to increase the source of income. Goan singer Hema Sardessai gave a speech and also performed.