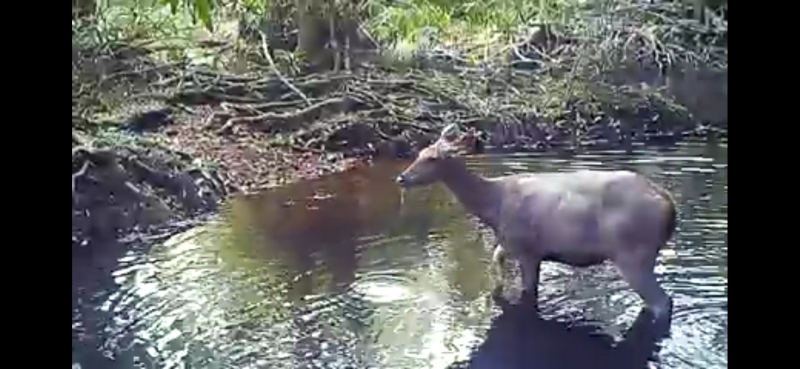 PANAJI
If you aren't already on the side that wants the infra projects cutting through Mollem's protected forests scrapped, then this 8-min video may just about move your heart to jump over.
Uploaded on YouTube three days ago, the 8-minute video-clip of the film has high quality and breathtaking footage of wildlife from the threatened national park and the adjacent Bhagwan Mahaveer Wildlife Sanctuary.
Two videos - with English and Konkani narration - of the film have been uploaded on YouTube. The English version has already clocked nearly 6K views in barely three days.
The video kicks off by striking an emotive parallel of what the Mollem forests are to Goa to what the heart is to humans.
"Just like humans have a red heart that keeps them healthy and alive, Goa has a green one, the Bhagwan Mahavir Wildlife Sanctuary and the Mollem National Park," a child narrates as the video depicts the dense natural forest cover and glimpses of wildlife.
The video is touching as the child-narrator seeks help to save the forests as they can't save themselves.
It also has locals referring to the Mollem forests as "home" and describing themselves facing destitution if the trees are felled and the forest cover destroyed.
Hundreds of a cross-section of Goans are up in arms against the government plans to go ahead with three projects through these protected forests.
The three projects - a highway expansion, double-tracking of a railway line and laying of inter-state power transmission lines - - had got the National Board for Wildlife dubiously during the lockdown via a video-conference meeting.
In the video, a local man describes the 25 years he spent tending to trees on his farm.
Another local woman who spent her childhood in the forests of Mollem, describes the jungle safaris with family in these forests.
Yet another woman says in the video that for her, "Christmas" trees actually are in the forests, lit by fireflies twinkling through the air just like Christmas lights.
The forest is home to thousands of species, reminds the child-narrator, who will all lose their homes if almost 80,000 trees are cut for human greed.
"Many of these trees are as old as 400 years," says the girl child-narrator.
The video concludes with the child-narrator's call to the people of Goa to speak up for the forests because they cannot defend themselves - - sign petitions, ask local legislative representatives to raise their voices and save the forests.