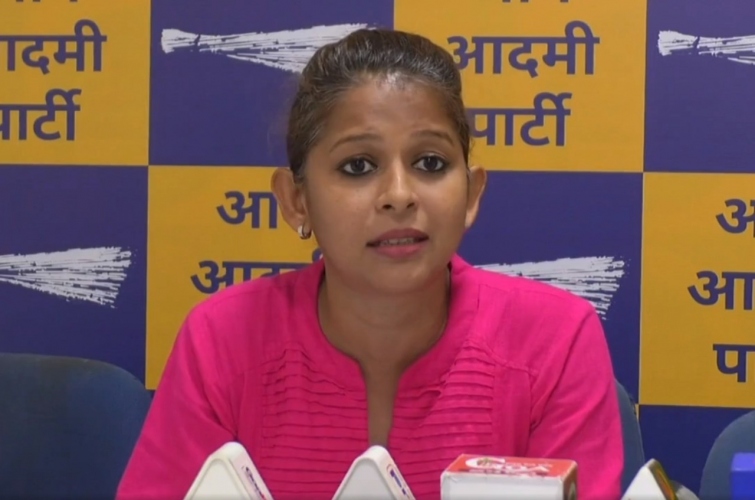 PANAJI
AAP leader Cecille Rodrigues uncovered a shocking scam on Tuesday morning at Patradevi check post and found that with bribes of just Rs 250, people are being allowed into Goa without taking Covid tests.
In a press release, AAP stated that a person who travelled by a luxury bus narrated to Rodriques how the bus operator took Rs 250 from passengers without a negative certificate and even encouraged those who were taking the rapid antigen test to pay bribes. Memories of how Goa suffered during the Covid second wave are still fresh in people's minds and yet the government is allowing border authorities to indulge in corruption while letting people in the state putting Goans at risk. Leader Cecille Rodriques will be leading a delegation with video evidence to the Collector on Monday.
The release further states that, shockingly, people are being allowed to enter from Maharashtra into Goa without Covid negative certificates. Not just that but private bus operators are so emboldened that they announce to their passengers that those without tests can just pay Rs 250 to be allowed into Goa. In fact, a Goan has shared with Cecille, video evidence of the driver of a bus announcing to those without a negative certificate that they have to pay a bribe of Rs 250 and skip the RAT test.
AAP said that just before the Ganesh Chaturthi, the government said it was prepared for the third wave. It also came up with a restrictive SOP for families celebrating Ganesh Chaturthi at home that they had to pull back after a huge public outcry. While they have rules galore for Goans, people are being let into the state without any checks and rampant corruption abounds. It may be noted that in May, AAP Goa Convenor Rahul Mhambre uncovered that many people who came in through Mapusa station were not being tested during the second wave.
"It is unforgivable that despite losing so many lives during the second wave the government is still welcoming Covid into the state. Border officials are making a quick buck at the expense of the lives of Goenkars," said Rahul Mhambre AAP Goa Convenor.