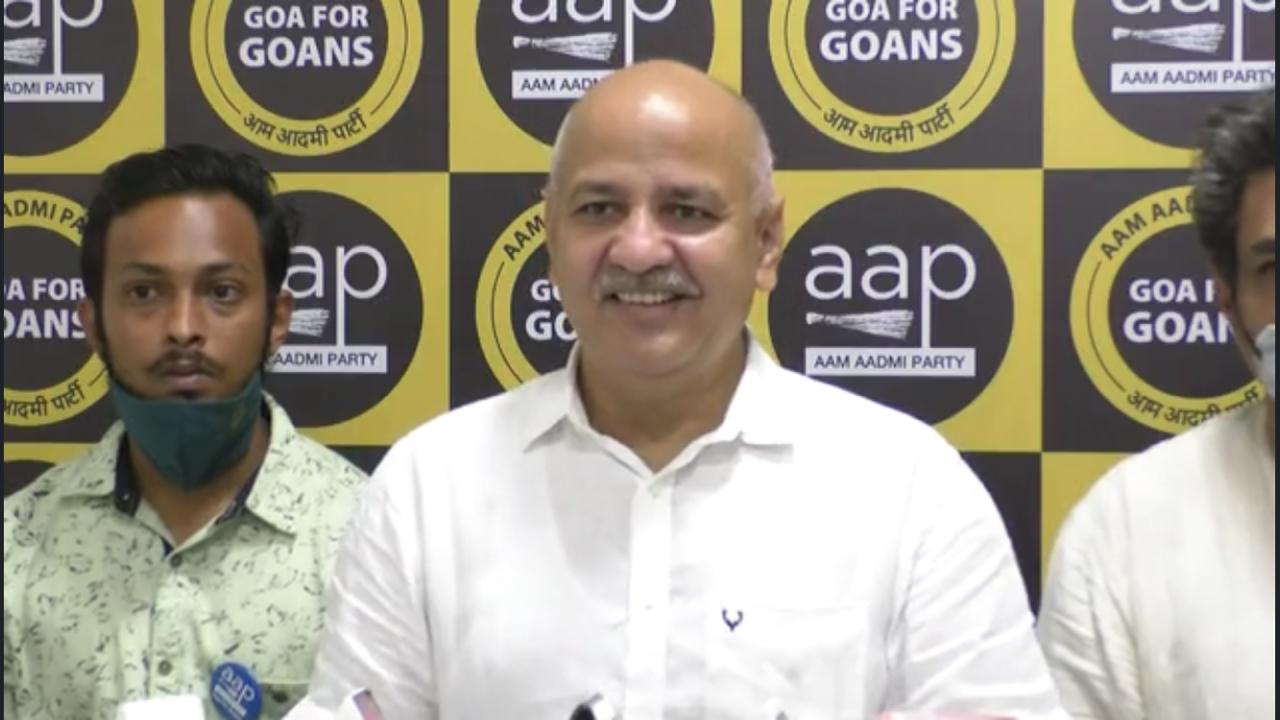 PANAJI
Delhi Deputy Chief Minister Manish Sisodia on Monday said that corruption-free clean politics will be the strategy of the Aam Aadmi Party (AAP) and that the party would contest all the 40 assembly seats without aligning with any party for the 2022 Goa Assembly polls.
At a press conference, Sisodia elaborated on the way ahead for the party which wants to become an alternative in Goa.
"Presently the Opposition is united with BJP. It is doing what the government wants."
Meanwhile, before the press conference in the morning, Sisodia paid tributes to former late chief ministers Dayanand Bandodkar and Manohar Parrikar, and also his obeisance at the Mahalaxmi temple.
Calling on the citizens of Goa who align with late Chief Minister Manohar Parrikar's vision of a developed Goa to join and support the Aam Aadmi Party (AAP), Sisodia lambasted the present BJP govt for "weakening the foundation of development which Parrikar ji had espoused." Sisodia also praised the first Chief Minister of Goa, Bhausaheb Bandodkar, for laying a strong foundation for education but "weakened by Congress and BJP".
"AAP is the only party in Goa which will bring real change as we have done in Delhi. I am already seeing a change in Goa and I know that AAP will fill 40/40 seats in Goa to become the elected government here," said Sisodia in his address to the citizens of Goa.
Advocating Delhi model of governance and Kejriwal's vision for progress, Sisodia said, "I believe that people of Goa are looking for change, they are looking for a progressive Goa and believe in the Kejriwal Model of Governance. They believe in Kejriwal's vision for progress. The speed with which our party has grown in the last 5-6 months is an indication that people of Goa want change."
Deputy Chief Minister Manish Sisodia said, "Now that everyone is seeing the progressive and honest politics of AAP in Goa, even people of other parties want to join our party. These are the people who want to support honest politics, who want to bring change in Goa."
Commenting on the recently concluded Zilla Panchayat polls, he said AAP won 15% of the vote share which is a big sign of change. "Although people of other parties want to join us now, we have created a benchmark that those who have a record of corruption, bad character and criminal offense will not be accepted into the party."
Deputy Chief Minister said, the whole nation is talking about Kejriwal model of governance because when we work with honesty, we don't have any problems in garnering support or money because we circle back the taxes to our citizens through free water, electricity, excellent healthcare and education, as you have seen in Delhi. Delhi's budget in the last 5 years increased by lowering the tax and increasing the provisions we disseminate to our citizens. We want to do the same for Goa."