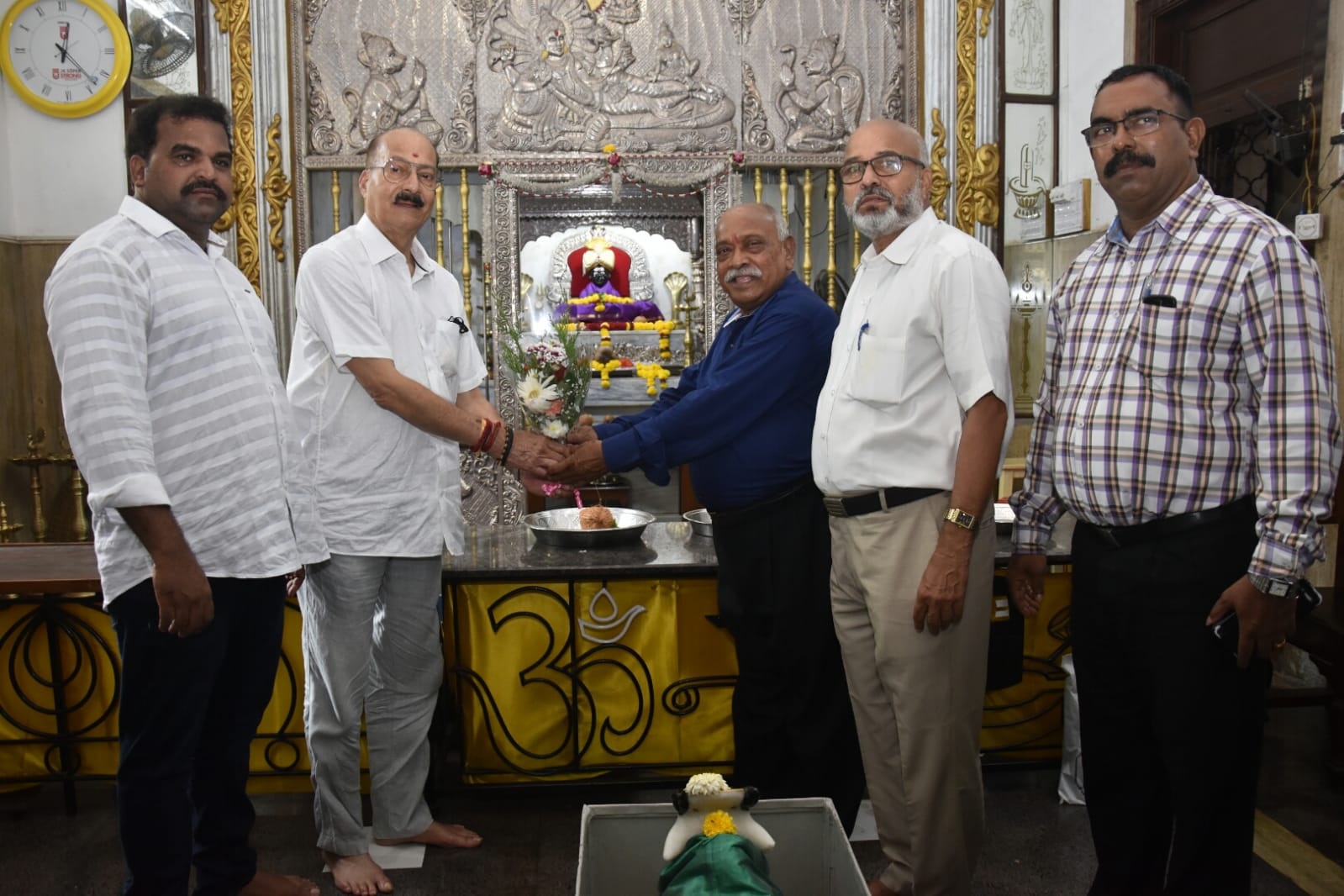 VASCO
The annual Shree Damodar Bhajani Saptah, one of the biggest festivals of the port town, will be celebrated on a grand scale and as per traditional rituals this year after a gap of two years wherein it was on a low scale amid the Covid pandemic.
However, the festivities will be held following Covid protocols and preventive measures.
The decision to celebrate the Saptah on a grand scale was taken during the annual general meeting (AGM) of Damodar Bhajani Saptah Samiti (DBSS) chaired by Prashant Joshi at the Damodar temple on Sunday.
Krishna Sonurlekar was elected as the president of DBSS during the polls held during the AGM. Shekar Khadapkar has been elected as the vice president, Santosh Khorjuvekar as secretary and Vishnu Garudi as the treasurer.
The Samiti while taking responsibility for following Covid protocols and SOPs on temple premises said that the Mormugao Municipal Council (MMC) will decide about having the fair.
Later speaking to the media, Prashant Joshi said that this year, the people will be allowed to visit the temple during the festival even if it meant in small groups at a time.
"We could not have grand-scale celebrations for the last two years due to Covid, and only followed all religious rituals while strictly following government SOPs, but now we have seen that this year there is improvement and festivals are being celebrated across the state and country. We felt that Saptah can be celebrated on a grand scale, and we have taken a resolution at our meeting last week that we will have a meeting with the Deputy Collector and check further if there could be restrictions as cases had been reported since June," Joshi said.
"The Deputy Collector also told us that there may be some restrictions and we have now made Plan A of celebrating on a grand scale and Plan B of celebrating at a restricted scale."
"We have told him to inform and guide us in such a way that we can celebrate the Saptah at least a level better than the last time, and at least to allow devotees to enter the temple premises while following protocols, in case there are government restrictions. We have both plans A and B ready and we will also meet the highest authorities including Chief Minister Pramod Sawant and the Chief Secretary to place our side before them," said Joshi.
Newly-elected DBSS president Krishna Sonurlekar said that while plans were afoot to celebrate Saptah on a grand scale, the committee was waiting for a final nod from the government to check for any restrictions on celebrations.
"We also want to safeguard the health of the people and may not be in a position to overrule any restriction by the government at a later stage if cases continue to rise. We expect the devotees to understand our situation in case restrictions are implemented and can only pray that there is no restriction to our plans to celebrate Saptah on a grand scale," said Sonurlekar.