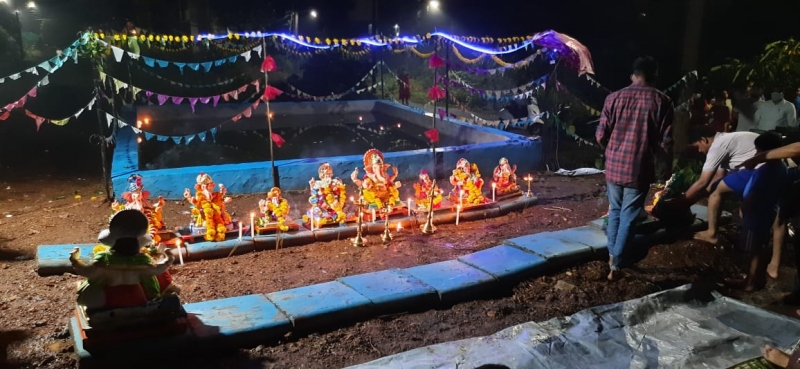 PANAJI
Bicholim councillor Vijay Kumar Natekar has come with an innovative idea of creating an artificial pond for the immersion of Ganesh idols in his housing board area.
Initially, people from the housing board area used to immerse Ganesh idols in the river, however, they found that the water used to get polluted as the number of Ganesh idols increase. So they decided to create an artificial pond and immerse idols in it.
The local councillor Vijay Kumar Natekar took the initiative and created a small pond (houd).
Around 11 Ganesh idols were been immersed at one-and-half-day visarjan ritual, while one idol will be immersed on the fifth day (Tuesday), said Natekar.
Natekar said that the water from the pond will be released after few days and the mud will be given to local artisans (kumbhar) for recycling.
This will be helpful as people will not bring PoP idols and farmland exploitation for idols by artists will be reduced, said Natekar.
Natekar also said that he will give a hand full of holy soil to each family for plantation.