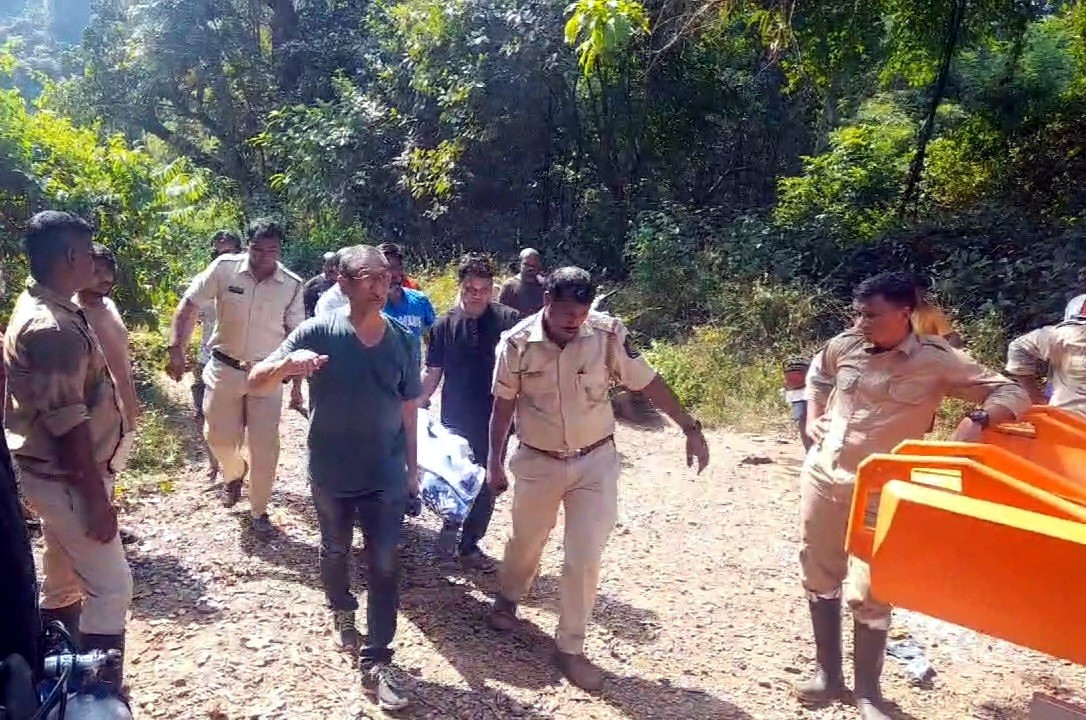 Photo Credits: The Goan
OLD GOA
The body of teenager Derrick Raj from Mumbai, who was feared drowned in an abandoned stone quarry at Chimbel, was recovered on Monday morning with the help of private divers.
According to information, Raj along with other six friends had gone to the quarry for an outing on Sunday evening, when one of the girls decided to go for a swim in the quarry which remains full of accumulated rainwater.
"The girl started drowning due to which Raj and another friend dived in to save her," sources informed while adding that though the girl and the other friend were successful in swimming to safety, Raj was unable to do so.
"The other friends then contacted the fire brigade after which the Old Goa fire personnel arrived but they were unable to trace Raj as they did not have divers," the sources added while stating that the operation was later called off due to darkness.
On Monday, the operation to recover the body was resumed and private divers were employed who were able to recover the body. A relative of the deceased Raj lambasted the fire force authorities for not having divers in their team.
"If they had divers, Raj could have been possibly saved," the relative informed while also criticising the local panchayat authorities for failing to display proper signage at the site that it is not safe to swim. "The signage is not visible as it is covered in bushes. Also, barricades should be installed to deter anybody from going for a swim," the relative informed.
Meanwhile, the Old Goa police informed that the body of the deceased was handed over to the family after conducting a post-mortem. PSI Sudin Redkar is conducting further investigations into the matter.
Incidentally, there have been many drowning deaths in the quarry in the past several years but many tourists, unaware of the same, come to explore the place for swimming based on social media campaign promoting the place as a waterfall.