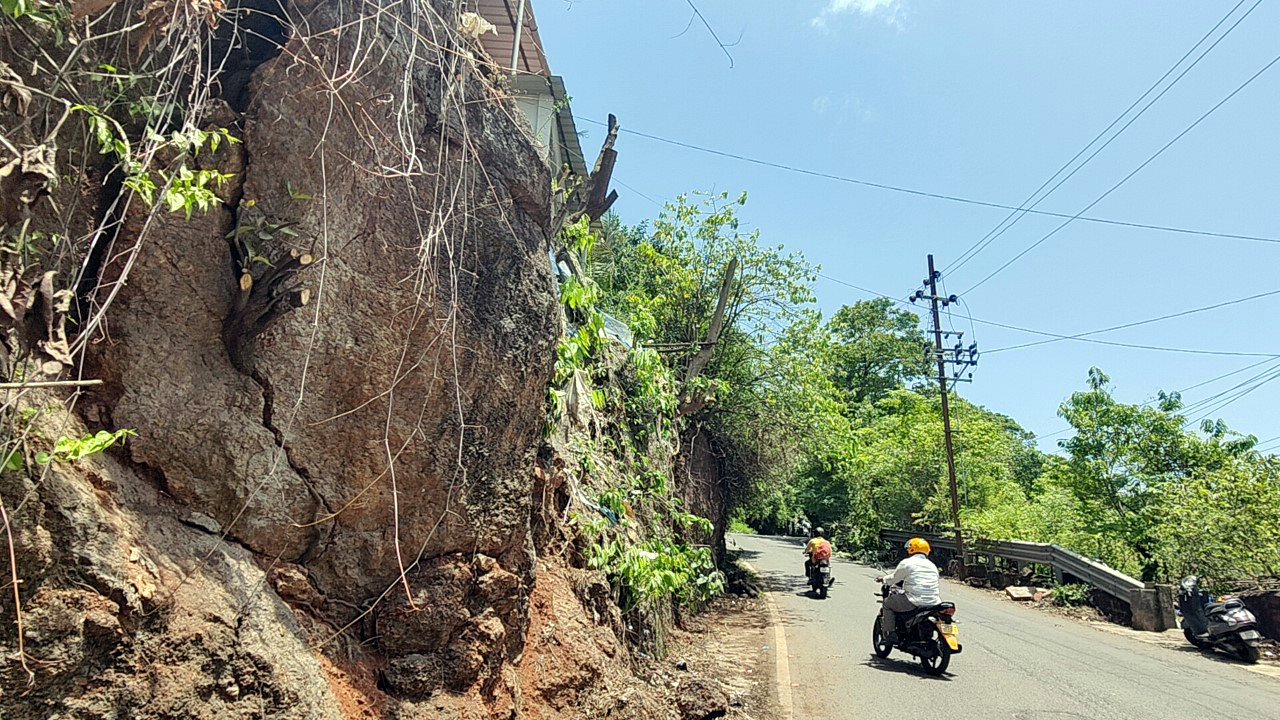 Photo Credits: Vikram Nayak
VASCO
A massive boulder has developed cracks along a busy road connecting New Vaddem with other parts of Vasco, posing a serious threat to motorists as well as several houses located above and below the hill.
Highlighting the issue, a resident, Umesh Naik, told reporters that a landslide in the Vaddem area two years ago had caused huge boulders to roll down, killing a woman and damaging many houses in the area.
"We were trimming branches in the area when we suddenly saw the huge cracks in the boulder which is along the road. Monsoon water can enter the cracks and the entire rock boulder can give way. We have requested the councillor to inspect the boulder," said Naik.
When contacted, Ward Councillor Vinod Kinlekar confirmed their concerns after inspecting the boulder which has developed cracks.
"This is a dangerous situation because the huge boulder is right along the busy road and with the boulder falling off, a major chunk of the hill could collapse."
"The cracks are really big and the monsoon can make it even worse and cause a huge landslide, threatening motorists on the road, houses above and below the hill, and several students who wait for buses at the junction."
"I appeal to the municipal and other authorities to find a solution to this issue or request the WRD to build a retaining wall to safeguard the area," said Kinlekar.