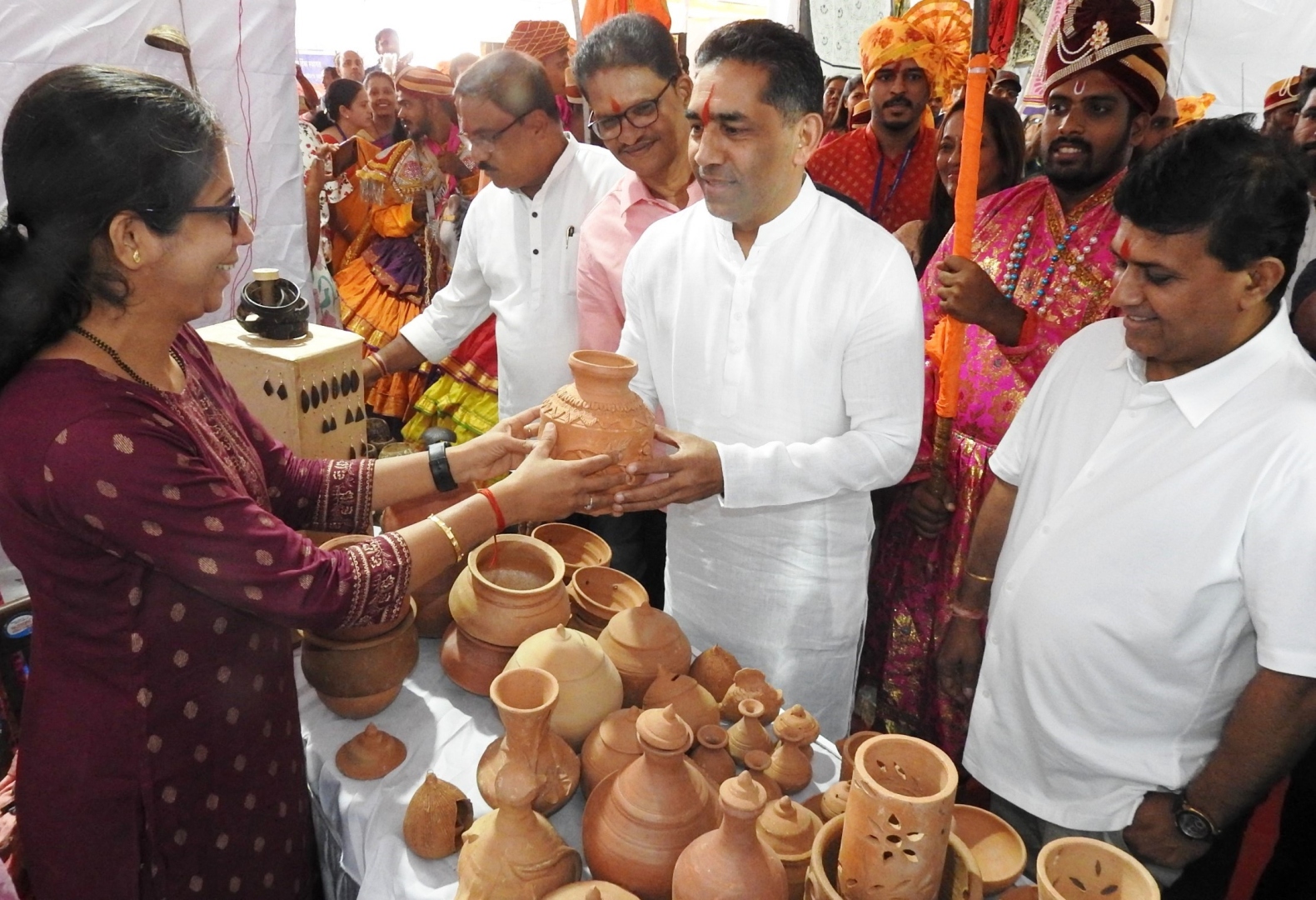 Photo Credits: Santosh Mirajkar
MARGAO
Rural Development Agency (RDA) Minister Govind Gawde has batted for making provision at the government buildings for the Self Help groups to showcase and sell their home made products.
Saying he has already made a small beginning in his constituency by insisting on reserving stalls in public buildings, the RDA Minister said reserving spaces in government buildings for the SHGs will not only help to show case their products, but offer them the platform to market their goods.
He was addressing a gathering on the sprawling SGPDA grounds here on Thursday after inaugurating the Saras festival in the presence of Navelim MLA Ulhas Tuemkar, SGPDA Chairman, MLA Krishna Daji Salkar, Margao Municipal Chairperson Damu Shirodkar, RDA officials and members of the SHGs.
The Minister made the statement after Navelim MLA and KTC Chairman Ulhas Tuemkar called for reserving public spaces for the SHGs to help promote and market their products. Tuemkar had further said that such a marketing avenue will give a boost to the SHGs in the state.
Gawde shared the views of the KTC Chairman saying he has made a small beginning in his home constituency in public buildings. He said the SHGs will indeed a big boost in a tourist state like Goa visited by lakhs of tourists every year.
SGPDA Chairman, MLA Krishna Salkar appreciated the facility put up at the SGPDA ground to house the Saras festival and has urged the people to patronize the stalls set up by the SHGs.