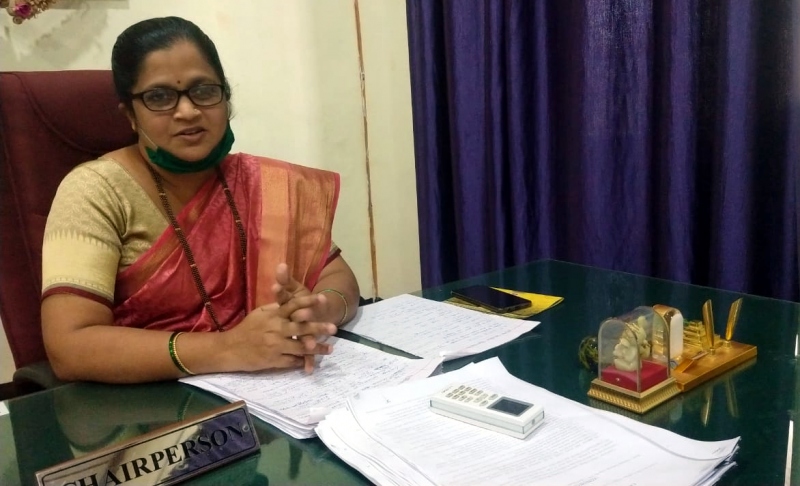 CANACONA
A new Canacona Municipal Council (CMC) complex and several other projects worth a combined Rs 25.6 crore have been announced.
Urban Development Minister Milind Naik will lay the foundation stone for the reconstruction and extension of the CMC Administration Building in place of the existing Portuguese-era building at Chaudi on Tuesday.
The Rs 11 crore municipal building with state-of-the-art facilities is being constructed by GSUDA under Integrated Development of Small and Medium Towns (IDSMT) scheme for Canacona Municipality and will be completed in two years.
CMC Chairperson Nitu Sameer Dessai addressed a news conference to announce the laying of the foundation stone for the prestigious project, which had been planned since the last two decades ago and one foundation stone for the project had even been laid in 2013.
Dessai said several other projects, including a Bio-Digester at Dumane Garbage Treatment Plant, worth a combined Rs 25.6 crore, will be set up in the municipality.
These projects include a new Fish Market (Rs 3.5 cr), Toilet and Changing Block at Palolem (Rs 1.47 cr), two Garbage Tipper Trucks, two Garbage Rickshaws and a JCB (Rs 78.52 lakh), an open Garbage Compactor (Rs 65 lakh), Platform with RCC Slab at GTP Dumane (Rs 4.5 lakh), a septic tank at Chaudi fish market (Rs 1.30 lakh), cutters with RCC slabs (Rs 22 lakh) and development work in different wards (Rs 82 lakh).
Dessai also informed she got the door-to-door garbage collection approved for Rs 2.50 crore for three years.
The CMC chairperson said most of these works have been approved under the 14th Finance Commission Plan.
It may be recalled the CMC had been allotted Rs 2 crore from the Golden Jubilee fund and had decided to construct a new CMC administrative building. The foundation stone for the project was even laid by then Deputy Chief Minister Francisco (Babush) D'Souza in 2013, even before completion of necessary construction licenses.
The present council managed to get Rs 11 crore sanctioned through GSUDA under the IDSMT scheme, thereby saving funds of the council.
Giving the credit to Canacona MLA Isidore Fernandes, Chief Minister Pramod Sawant and Urban Development Minister Milind Naik, the CMC chairperson said their support and the cooperation of councillors had enabled her to bring several development projects in Canacona municipality for the first time in a decade.