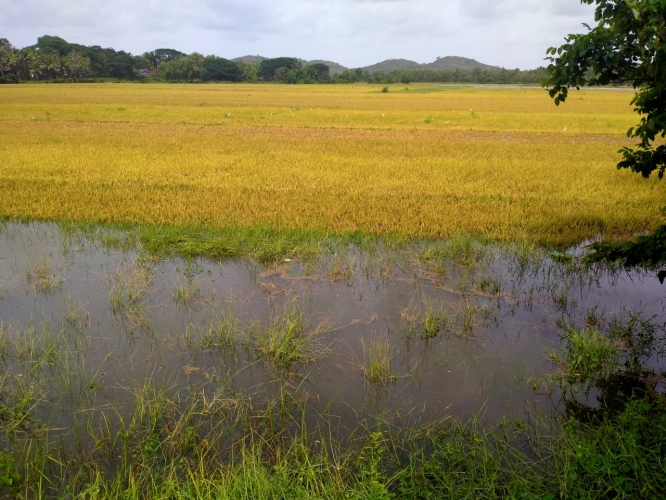 MARGAO
Two months after Cyclone Tauktae left a trail of destruction, including heavy losses on the farmers, the authorities are still debating whether the cyclone-hit farmers need to be compensated under the National Disaster Management or under the state government-funded Shetkari Adhar Nidhi Scheme.
Around 40-odd farmers from Salcete and a large number of farmers from across the state have been left high and dry with no compensation forthcoming from the district Collectors under the national disaster funds or under the state government Shetkari scheme.
In fact, applications made by the Salcete Zonal Agriculture Office to the South district authorities have been returned back by the deputy Collector, Margao on a plea that the department may avail assistance from the state-funded scheme.
The situation in North Goa is no different, with the farmers yet to receive the compensation with the revenue authorities and the agriculture department officials still engaged in a debate on how to compensate the farmers.
When 'The Goan' contacted Agriculture Director, Neville Alphonso, to shed light on the delay in disbursing the compensation to the cyclone-hit farmers, he said discussions are underway between officials of the Agriculture department and the revenue officials on how to go about compensating the beleaguered farmers. "In North Goa, we had a discussion with senior revenue officials to explore the possibility whether the farmers can be at least partly compensated from the national disaster funds so that the balance compensation can be paid from the state funded scheme", he said.
While saying that the South district authorities have already returned the file for compensation with a plea to disburse the compensation under the Shetkari Adhar Nidhi scheme, the Agriculture Director exuded confidence that the government would soon come out with a solution to the compensation imbroglio. "Whatever decision that is being taken by the government will be applicable for farmers from across the state. We have already compiled a list of the affected farmers and their applications are processed for disbursement", he added.
Cyclone Tauktae had left a trail of destruction across the state when it hit the state in mid-May last. Agricultural farmers too were hit by the cyclonic winds and heavy rains, destroying their standing paddy.
Govt panel recommends
hike in compensation
MARGAO: A panel has been constituted by the government to go into the question of reviewing the quantum of compensation for farmers hit by natural calamities.
Under the Shetkari Aadhar Nidhi scheme, the farmers are entitled to claim a compensation of Rs 25,000 for a hectare of standing crop destroyed by natural calamities.
Sources in the know said the panel has recommended an increase in the quantum of compensation from Rs 25,000 to Rs 40,000 per hectare of affected land.
Agriculture Director, Neville Alphonso said the Panel has recommended the increase in the compensation amount, adding that the government is seized of the matter and will take an appropriate call on the recommendation.