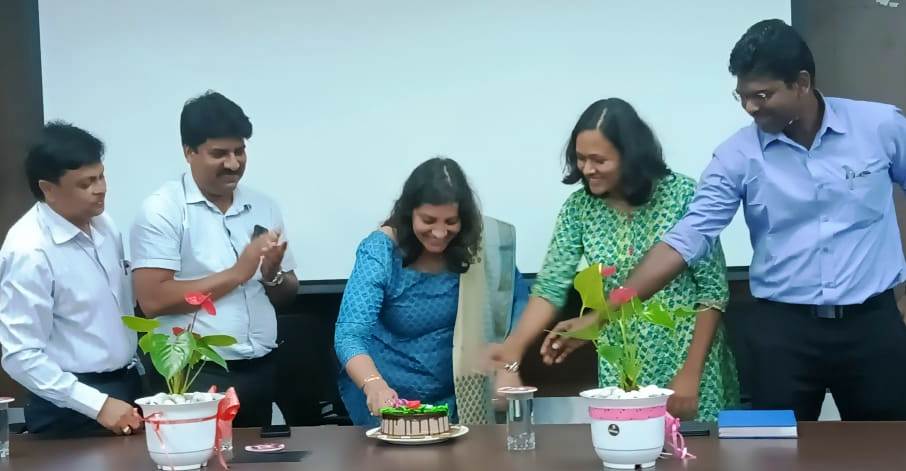 MARGAO
Friday saw a change of administrative guard at the South Goa district Collectorate with the new Collector Jyoti Kumari, IAS taking over the reins of office as the district Collector in place of Ruchika Katyal, IAS.
Officers and staff of the district Collectorate welcomed the new district Collector and accorded a warm farewell to the outgoing Collector, Katyal.
Additional Collector-I Surendra Naik presented a memento to the outgoing Collector and welcomed the new Collector Jyoti Kumari.
In her brief address, outgoing Collector, Katyal said her stint as the South Goa Collector was full of challenges, as she took over the reins when the Covid situation was at its peak, followed by cyclone that hit the State. She, however, said the challenges could be successfully surmounted with the help and support of each of the officers and the staff.
While thanking the officers and staff for their support and help, Katyal said, "At the end of the day, whatever work we do constitutes teamwork. We all put in hard work, working till late night and that helped to strengthen the personal bond with everyone. I would like the bond to grow further."
Welcoming her successor Jyoti Kumari, Katyal congratulated her on her new responsibilities. While extending good wishes to her, Katyal said it is her firm conviction that Kumari would take the organisation to greater heights.
Additional Collector Surendra Naik recalled how the outgoing Collector used to set timelines for the staff, right from the Additional Collectors to the LDC to ensure that the work was done within the deadline.
In her brief address, the new Collector Kumari said she and other officers and staff gained experience by working with the outgoing collector.
She sought cooperation and help from all the officers and staff to take the administration to greater heights.