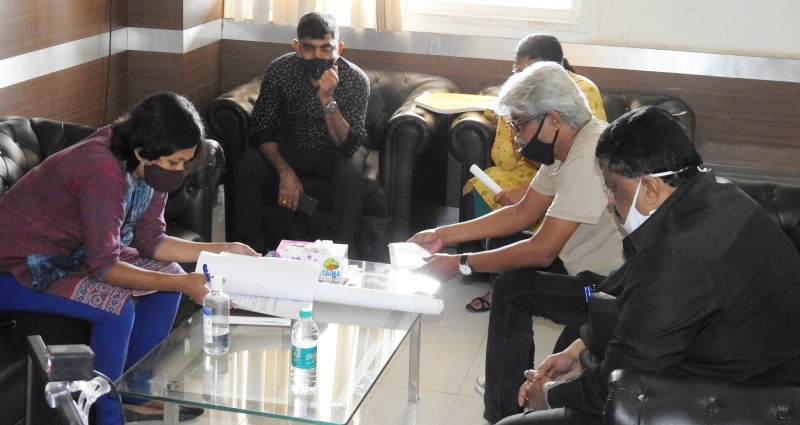 MARGAO
Benaulim MLA Churchill Alemao and a group of citizens from Benaulim on Thursday urged the South Goa Collector, South to carry out demarcation in order to ascertain the width of the River Sal, pointing out that the ongoing desilting work will have no meaning if the river width has come down from its original condition.
The delegation comprising Victor Hugo, Maria and Joe Rebello also claimed that the ongoing work of the bridge across River Sal has damaged the private bundh, with Victor saying the khazans and the bundhs are the pride of Goa a la the Pyramids of Egypt.
Churchill said the contractor undertaking the bridge work has damaged the private bundh, adding that he has asked the Collector and the deputy Collector to ascertain the width of the river, which once played host to ships bringing cargo to Margao.
Victor said the contractor has not gone about the work as per the width of the river, fearing that the age old bundhs will disappear if the work is not carried out properly. "The bridge that is being built across River Sal at Benaulim is smaller than the width of the river Sal. This has destroyed the bundh", he said, adding that the project should not only take care of the present but the future requirements as well.