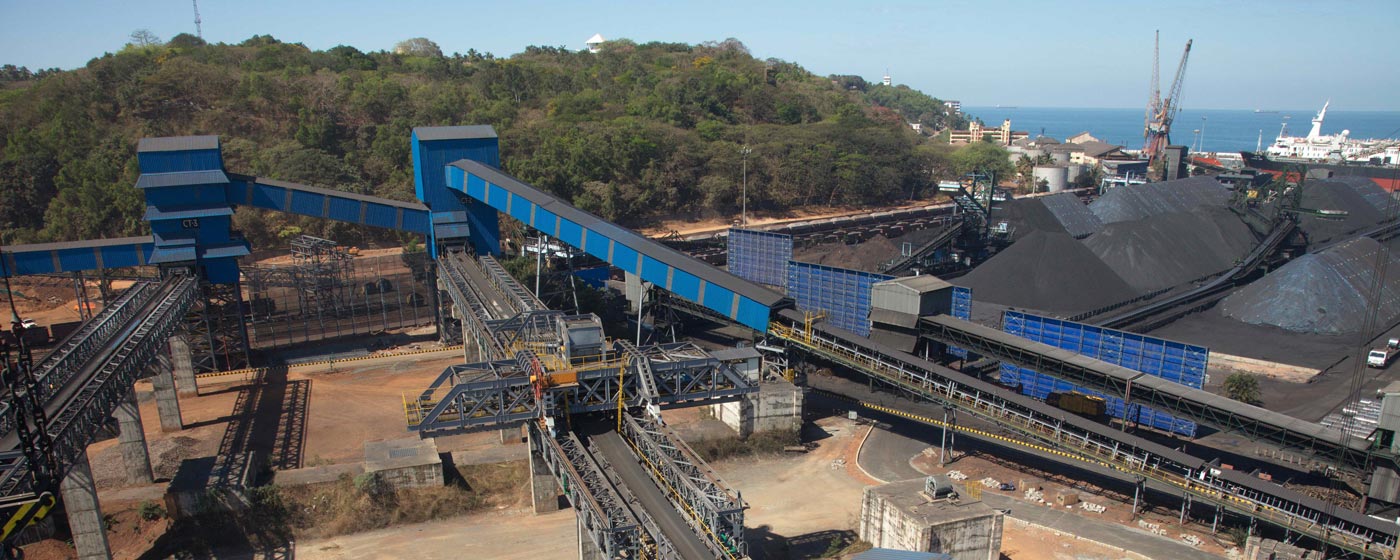 PANAJI
Rattled by the sustained agitation against the three Centre-sponsored infra projects cutting through protected forests at Mollem, Chief Minister Pramod Sawant made an overarching effort to nip the sentiment that Goa was to become a coal transportation corridor between MPT and Karnataka.
Back from a two-day visit to Delhi, Sawant addressed a press conference where he went out of his way to assure that annual volumes of coal handled at MPT will never be permitted to rise beyond the current permissible limits of 15 million tonnes.
He also suggested, that on the contrary the government (Centre and State) will take a decision on "reducing" coal handling at the port after Mansukh Mandaviya, the minister in-charge of the Ports, Shipping and Waterways ministry visits Goa within a month's time.
Sawant claimed Mandviya will do a hands-on review of MPT's financial and operational functioning and after that a joint Centre-State decision to reduce coal handling volumes will be taken.
Sawant also claimed that the highest volumes of coal - - 14 million tonnes - - passing through MPT was in 2017.
"It will never be allowed to go beyond this 14 to 15 million tonnes," Sawant said and blamed his political opposition of portraying a wrong picture.
But contrary to the claims that coal handling will be reduced, the GSPCB recently gave its nod for an additional amount of the higly polluting fossil fuel to be handled at the Mormugao Port.
GSPCB had last week granted its consent to MPT to increase handling of coal at its Mooring Dolphins Nos 2 and 3 by 1.2 million tonne per annum.
Multiple civil society groups have launched a sustained agitation againstvthe SWR's track doubling and two more projects - - four-laning of a national highway and laying of 400KV power lines - - whichbcut through protected forests at Mollem and in Bhagwan Mahavir Wildlife Sanctuary.
Suspicions that these projects will converge along with some others under the Centre's 'Sagarmala' cluster of development projects to effectively turn Goa into a coal hub are at the root of the agitation gaining widespread support.
Opposition parties have also thrown their weight behind the stir which in the past week has attracted national attention after a midnight, rail-roko vigil at Chandor on November 1 had thousands taking seige of the tracks.
Over 40,000 signatories to

'Let India Breathe' petition
PANAJI: A petition addressed to Chief Minister Pramod Sawant besides Union Environment Minister Prakash Javadekar and Goa Environment Minister Nilesh Cabral by "Let India Breathe" has garnered 40,000-plus signatures in less than 48 hours.
The petition seeks scrapping altogether the clearances to the three infrastructure projects cutting through protected forests in Bhagwan Mahaveer Wildlife Sanctuary and Mollem National Park.