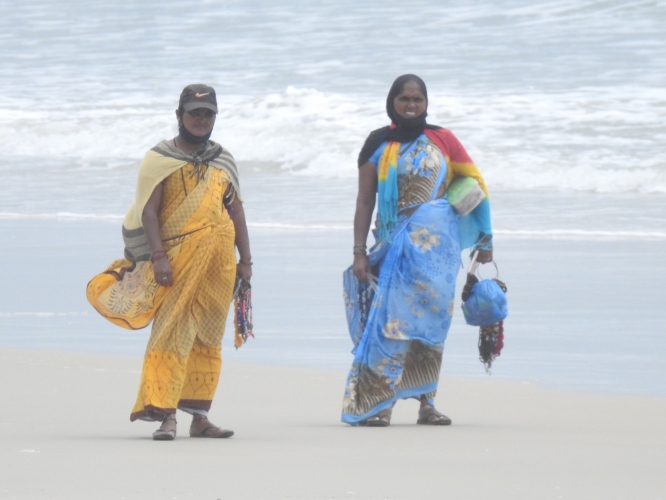 MARGAO
Tourism Minister Manohar Ajgaonkar's warning that migrant hawkers cannot encroach on the beach belt to sell their wares seem to have no takers at the world-famous Colva beach.
A day after the Tourism Minister sent a clear warning to the illegal migrants, the ground reality at the iconic beach has not changed for the better.
Hordes of migrants hawkers made brisk business on the Colva beach taking advantage of the presence of domestic tourists. Neither the police, including the tourist police, nor officials of the tourism department were seen anywhere on the beach to keep the migrant hawkers at bay.
The hawkers had a field day in the absence of any authority on the beach, only making one wonder whether the stern warning sent by the Tourism Minister had no takers on the ground.
Ajgaonkar on Monday had told The Goan that strict instructions will be issued to the tourism officials and the police to crack a whip against the illegal migrant hawkers, even threatening them with arrest.
The Tourism Minister had contended that illegal hawking on the beach is an offence and had even gone to the extent of saying that no one has the right to create a nuisance for the visitors on the beach.
Incidentally, the Tourism Minister had been handing over the warning to the hawkers in recent times, but in vain.
Tuesday saw a large number of migrant hawkers freely moving around the beach belt with their wares, unmindful of the warning issued by the Tourism Minister.