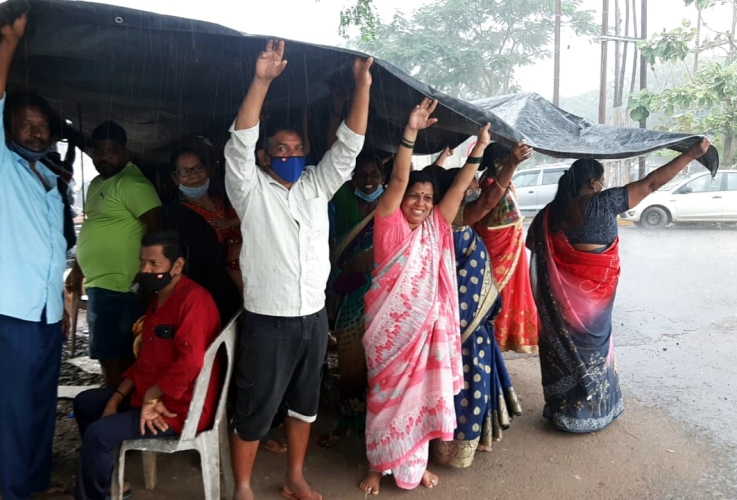 OLD GOA
The displaced GMC kiosk owners and fruits/vegetables vendors continued their chain hunger strike for the third day, even as Prof Nandkumar Kamat and former St Cruz ZP member Adv Suresh Palkar extended their support.
On the third day, Meena Mane and Babli Redkar took the turn to sit on a hunger strike from 9 am to 5 pm.
The rain which poured in the morning did not deter the strikers as they used the tarpaulin they sat on to shelter them from the rains.
Paying a visit to the kiosk owners, Prof Kamat assured that he would take up the issue with Chief Minister Pramod Sawant as well as ST Minister Govind Gaude as many of the affected persons are from the ST community.
Adv Palkar, though, advised the participants that it is high time that they should think of taking their agitation forward by meeting officials concerned like the Collector, PWD engineers and others.
"If possible, there is a need to even gherao the minister who is creating hurdles in the rehabilitation," Palkar stated and urged the participants to think about the same.