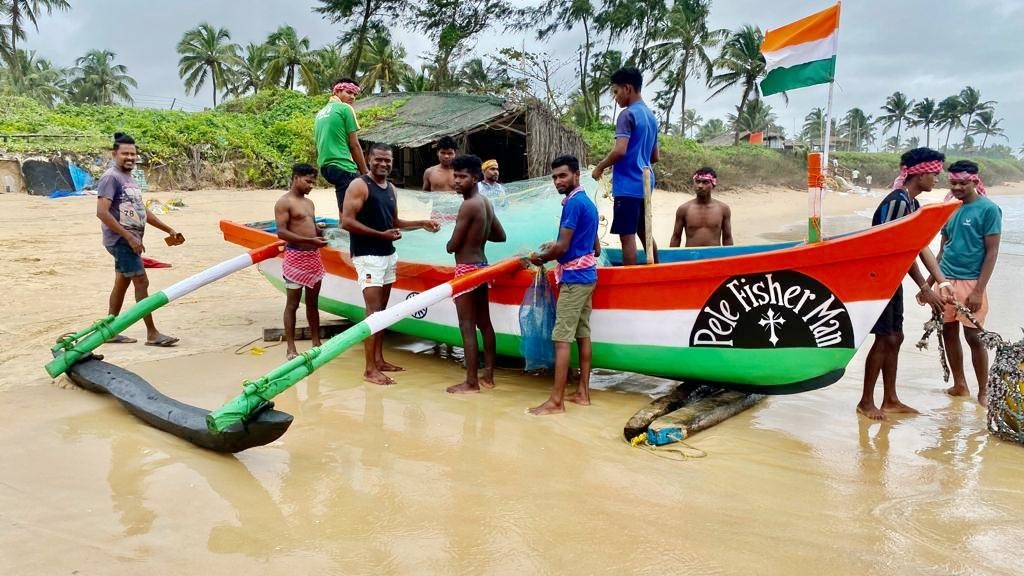 MARGAO
This Benaulim-based traditional fisherman is celebrating the 75th anniversary of India's Independence in a novel way.
With the 'Azadi ka Amrut Mahotsav' prevailing across the nation on the eve of Independence Day, traditional fisherman Pele Fernandes has not only painted his fishing canoe with the Tricolour but has also hoisted flags on the vessel anchored on the Benaulim shore.
"Since our countrymen are all celebrating the 75th Independence anniversary, a thought came to my mind on Sunday morning why not celebrate the great national event with my workers by painting our canoe with the Tricolour," Pele told The Goan.
He added: "It is a proud moment for every Indian to celebrate the 75th year of India's independence. We fishermen have also joined the countrymen in celebrating the Independence anniversary by painting our canoe and hoisting flags."
Pele reminded that fishermen have contributed their might to the country not only in terms of making available fish but have also helped in maintaining security along the coast.
"We fishermen had in the past even provided boats for the police to track down illegal fishing activities. We have been the first to rush to rescue people drowning in the sea," he said while wishing the people of India a happy Independence Day.