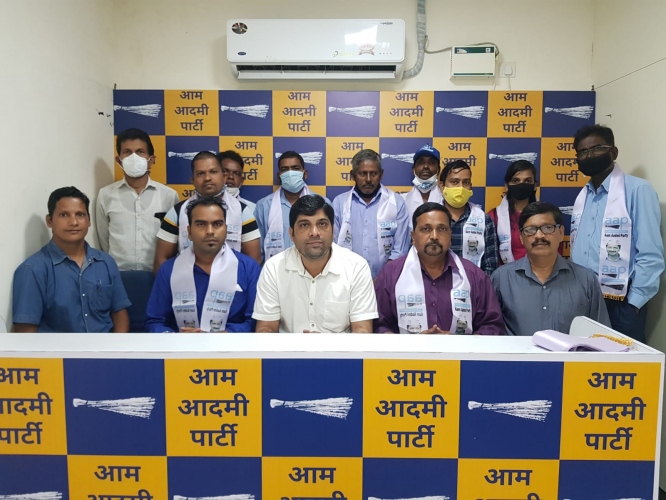 PANAJI
Former MGP candidate from Poriem, Suhas Naik joined the Aam Aadmi Party strengthening the party hold in North Goa.
In a press release, AAP stated that inspired by the leadership of Arvind Kejriwal and the work done by AAP Goa in helping Goans in the state during the pandemic, Naik along with 10 others joined the party. Naik is a prominent social worker and is a well-known face in the constituency having stood for elections. AAP Goa has been attracting many faces across the state due to the hard work being done by it.
"We have been inspired by the hard work and change that Arvind Kejriwal has brought about as the CM of Delhi. In the past four-and-a-half years we have witnessed Goans suffering under the government of the BJP and Pramod Sawant," said Suhas Naik.
"We are looking forward to bringing the Kejriwal Model into Poriem and into Goa where the focus is on the common Goenkar," added Naik.
"The Kejriwal Model is attracting Goenkars from across the state and it is clear that the residents of Poriem also are looking to the party for change," said AAP Porvorim Assembly incharge Vighanesh Apte.
"It is because of the love of Goa that Goenkars and leaders across the state are joining AAP," said AAP St Cruz Assembly incharge Sudhesh R Kalangutkar.