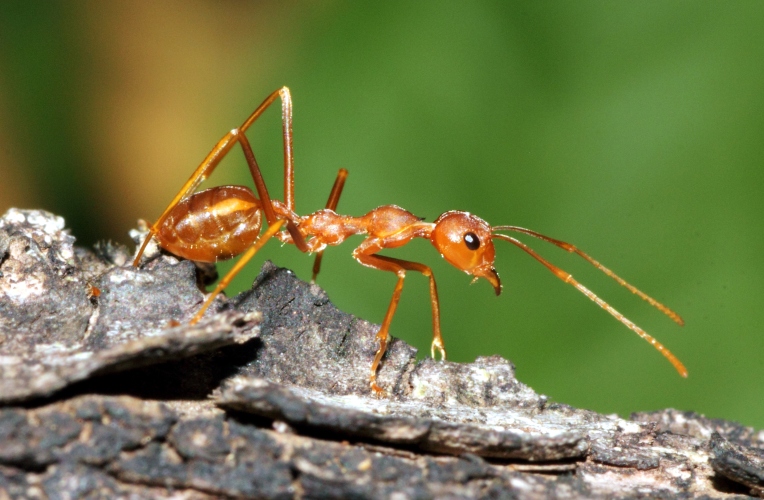 PANAJI
New research using ants as model system has found that lateritic plateaus in Goa, locally known as 'Sada', are rich in ant diversity, where these tiny creatures perform several important ecological functions like seed dispersal, pest management and nutrient cycling.
This Ministry of Environment Forest and Climate Change and Department of Biotechnology funded research was conducted by scientists Pronoy Baidya and Sumanta Bagchi from the Indian Institute of Science, Bengaluru's Centre for Ecological Sciences and published in the Royal Entomological Society's Insect Conservation and Diversity, one of the world's top entomology journals.
"There are three very important takeaways from this study. Lateritic plateaus are biodiversity refugia hidden within Goa and through ants we have realised their ecological importance. Most of our development happens on such plateaus since they are seen as wastelands," says Baidya, the lead author of this study.
"This attitude needs to change, and future development activities need to include management of biodiversity into their plans as well," said Baidya, adding that they have also suggested how to achieve this balance in their study.
Baidya said the other important finding has been that human conversion of natural habitats will disrupt diversity and distribution of ants and can cause severe harm to ecosystem functions like nutrient cycling, decomposition, pest control and seed dispersion, hence affecting human well-being.
Baidya said the most worrying of all their findings has been the identification of five invasive species of ants in Goa.
"Our study has shown that these five species are inching towards decimating local ant populations and are affecting several critical ecosystem functions like decomposition and seed dispersal by killing the native ants," said Baidya.
He said the prime culprit among these five species is the Yellow Crazy Ant, which is a globally important invasive.
"This species has already wreaked havoc at global scales, destroying local biodiversity of several island nations like the famous Christmas Island. Management of the invasive Yellow Crazy Ant is going to become an important challenge not only for Goa, but for India as well since this species has invaded almost all nook and corners of the country," said Baidya.
"However, all is not gloom and doom and from our study we have added 18 new species to the checklist of Goa's ants. We have found our very common 'humlo' Asian Weaver Ant, which haunts mango trees around Goa to be widely distributed in the State and an important species that maintains several important ecological functions."
"The Weaver Ant is a true farmer's friend since its role in pest management is well known and if they go on a strike even for a day we would probably lose several days worth of food." "Ecological studies on ants are still rare and we hope that our study influences policy makers and students equally to listen to our nature and to take up studying fundamental concepts of ecology more deeply to secure the future well-being of humankind," he added.