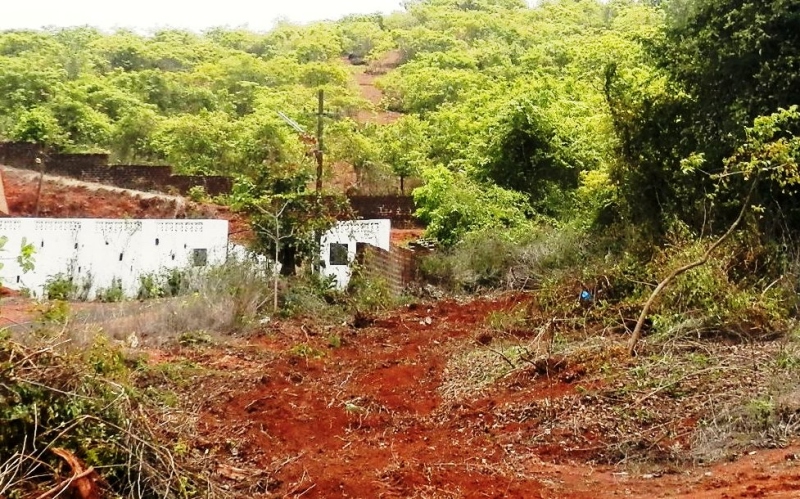 MARGAO
The elected Margao Municipal Council and the government-appointed Chief Officer seemed heading toward a path of confrontation over the contentious issue of kabrastan on the question of location of land for the burial grounds.
A day after the Chief Officer Agnelo Fernandes filed the objection on behalf of the Council to the draft-Margao ODP 2031 showing the kabrastan land at Sonsodo as low-cost housing and orchard, MMC Chairperson Lyndon Pereira was blunt in saying the Chief Officer did not take the Council into confidence before filing the objection before the South Goa Planning and Development Authority (SGPDA).
In fact, the MMC chairperson questioned the propriety of the Chief Officer in filing objection to the draft-ODP bypassing the elected Council. "The Chief Officer has no say in the matter when the previous Council had adopted a resolution to acquire the land at Sirvodem-Khareband for the proposed kabrastan. On what basis the Chief Officer has taken the decision to object to the draft-Margao ODP which had changed the zone of the Sonsodo land to low-cost housing is not known," he said.
In fact, Lyndon pointed out that when the Chief Officer had put up a note for my perusal on the issue of kabrastan, he had clearly mentioned that the previous Margao Municipal Council had resolved to set up the kabrastan at Sirvodem-Khareband and not at Sonsodo. "When the present Council stands by the resolution adopted by the previous body, I fail to understand how come the Chief Officer could go against the resolution passed by the elected body," he wondered.
In his objection, the MMC Chief Officer drew attention of the SGDPA Member Secretary that the development/ construction of the burial ground for the land admeasuring 30,191 sq mtrs bearing chalta no. 50 and 49/1 (part) is pending before the High Court of Bombay at Goa in the PILWP/60/2019.
The Chief Officer further pointed out that the Council has taken a stand of allotment of land in question to the Muslim community.
Meanwhile, even as the MMC Chairperson has questioned the basis on which the Chief Officer has lodged objection to the change in zone of the Sonsodo land for kabrastan, sources informed the Chief Officer has posed a written counter to the chairperson, seeking to know whether the MMC has acquired the proposed land at Sirvodem till date. The Chief Officer is believed to have further questioned the Chairperson whether the Municipality can acquire or procure the land in neighbouring Navelim panchayat and whether the land in question, which is located on the banks of river Sal, is feasible for the proposed kabrastan.