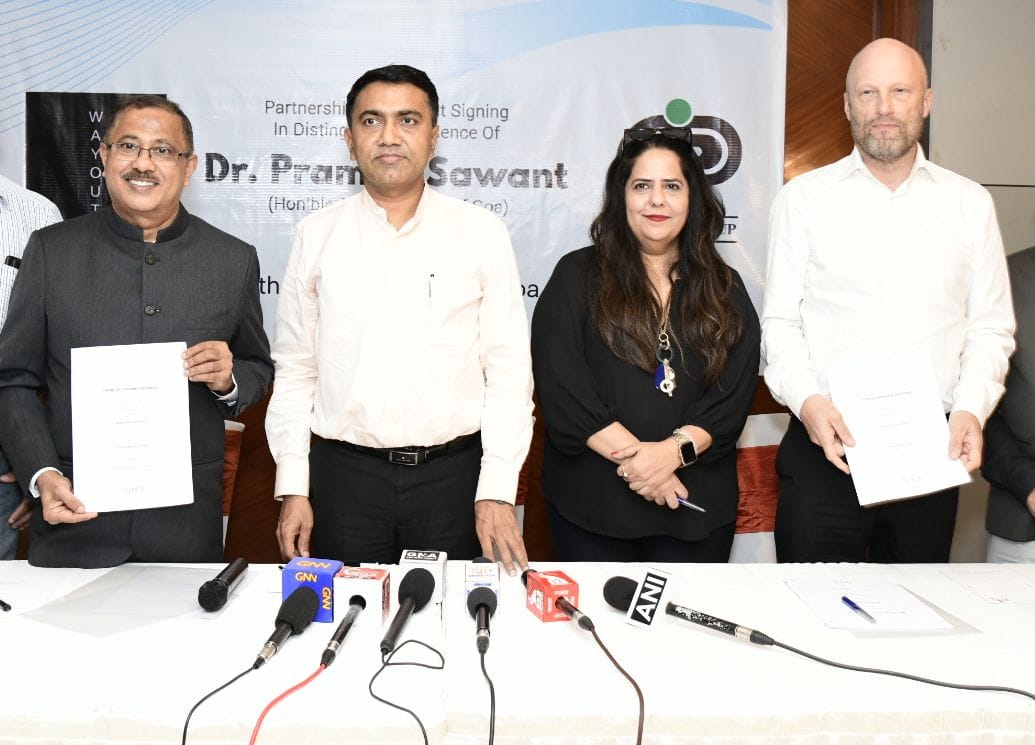 PANAJI
In what the two companies claim to be a path-breaking deal in portable water production and distribution locally, the EP Kamat Group inked a partnership pact with Swedish sustain-tech company Wayout on Saturday.
The agreement brings in a pioneering solution in the form of 'mini-factories' producing and distributing water for drinking and cooking with minimal eco-footprint, the two companies claimed at the deal signing event which was held in the city on Saturday.
Chief Minister Pramod Sawant, GIDC chairman Aleixo Reginald Lourenco, GTDC Chairman Ganesh Gaonkar, Investment Promotion Board (IPB) CEO Ms Swetika Sachan, Urban Development director Gurudas Pilarnekar among others witnessed the deal-signing.
The EP Kamat Group is associated with the State's Swachh Bharat mission and works to provide customised solutions for the reuse of wastewater through treatment plants for sewage and effluents.
Sawant appreciated the initiative of the two companies and promised government support to ensure plastic-free water waste in Goa and help to take the 'Green Goa, Clean Goa' motto forward.
Ulf Stenerhag, the CEO of Wayout International and Rajkumar Kamat, MD of EP Kamat Group inked the deal.
The deal involves an innovative water purification and dispensation system which will eliminate plastic bottles and drastically reduce carbon footprint.
"A single Wayout system provides 3,000 persons with clean and safe drinking water, with no byproduct, whilst preventing up to 483 tons of greenhouse gasses and 5.7 million single-use plastic bottles from entering the ecosystem annually," Stenerhag said.
Kamat, who claimed his group leads in Goa's sanitation and wastewater recycling segment, said elimination of single-use plastic bottles is an eco-friendly step forward in Goa.
"We are happy to partner with Wayout in this World Class solution that will do away with millions of single-use plastic bottles," Kamat said, adding that thousands of tonnes of greenhouse gases will be eliminated even as safe drinking water will be provided through the specially designed microfactories.
Kamat said, the innovative technology will find application in Goa's touristic places, industrial estates as well as educational and other institutions.
"The deal has the potential to reduce 14,500 tons of carbon-dioxide emissions by cutting down the use of 170 million plastic bottles in Goa annually," claimed Aticka Chona, Director at Wayout.